Student at Texas State University drowns during pool party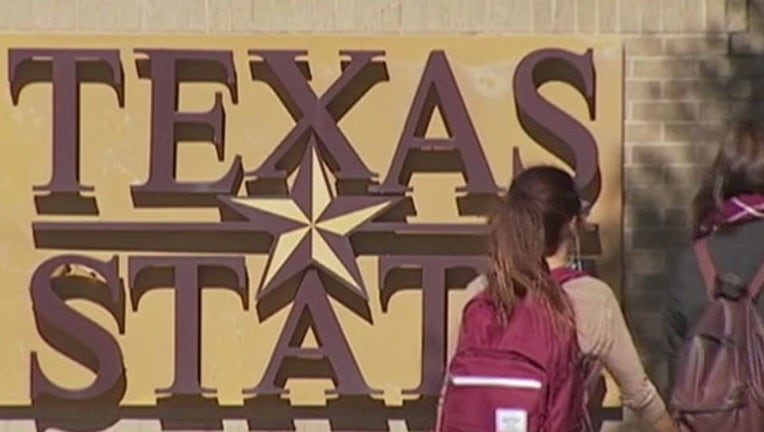 SAN MARCOS, Texas (FOX 7 Austin) - A student of Texas State University was found unresponsive in an apartment complex pool on Wednesday morning. Friends had found the woman in the deep end of the pool. 
According to the San Marcos Police Department, officers were dispatched to the Treehouse Apartments in the 800 block of North LBJ around 5:43 a.m. on May 22 in regards to an unresponsive female. 
Friends had found the woman in the deep end of the pool and because they could not swim, flagged down a passerby who pulled her from the pool, began CPR and called 911. The first police officer on scene took over CPR until EMS arrived.
She was pronounced dead at 6:37 a.m.
According to witnesses, a group of people were swimming in the early night or morning hours at the pool. Several people didn't know how to swim and had been drinking alcohol.  
Pool hours at the complex are from 10 a.m. to 10 p.m.
According to police, the pool was murky and the lighting around the pool was minimal. Police believe the victim's friends lost track of her and her drowning went unnoticed for a short period of time. 
Next of kin has not been notified, police are actively working to contact family. 
As the temperature heats up, people are beginning to enjoy outdoor activities more often which includes swimming. Swimming pool accidents do happen, and everyone must keep a watchful eye to ensure no one has a tragic accident.
Visit the CDC website for more information on pool safety.
---
RELATED
Texas State identifies students arrested, releases statements
4 Texas State students arrested amid counter protests
Enhanced security on Texas State San Marcos campus
Police arrest man they say broke into dorms, apartments while women slept
'Turning Point USA' group speaks with Texas State students about free speech, campus ban