Student lunch debt at three Del Valle ISD schools paid off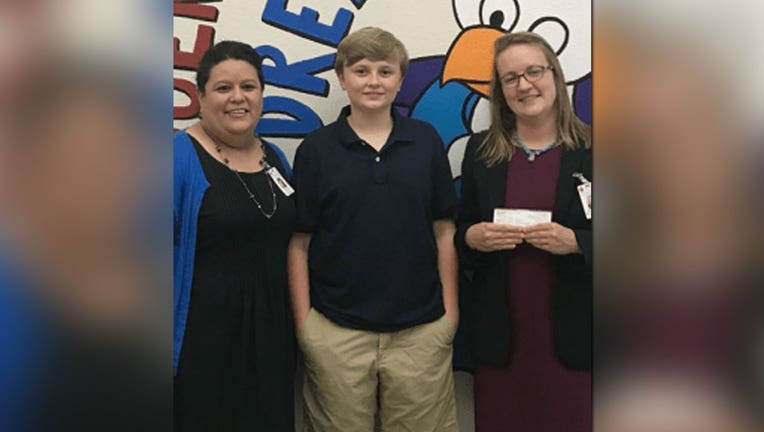 DEL VALLE, Texas - Lunch debts at three schools in the Del Valle Independent School District has been paid off thanks to a program founded by a 15-year-old student at St. Andrews High School in Austin.
Ben Hofer founded LunchCounts! and he was able to donate more than $4,000 to pay off the majority of student lunch debt at Del Valle Middle School and Del Valle High School.
In a news release, Hofer says he became interested in lunch debt after his mom sent him an article on "lunch shaming" in the U.S.
---------
Get breaking news alerts in the FOX 7 Austin News app. It is FREE!
---------
"While I found out that lunch shaming in Central Texas is rare, there are still many, many kids with school lunch debt in the state," Hofer says. "I know that lunch is very important to a kid's well being, and I did not want parents worrying about whether their child was able to have a healthy lunch or not."
Hofer started LunchCounts! and by sharing his GoFundMe page across social media, email, and through word of mouth, he's been able to raise more than $16,000 in the last two academic years to help reduce school lunch debt in the Austin-area.
RELATED: 8th grade student raises money to pay off Austin ISD lunch debt
Most donors are from Central Texas and contributed on average about $25-$50. Some of the largest donors get gift cards contributed by restaurants like Jack Allen's Kitchen and TacoDeli.
"The most important thing I realized was that kids can really make a difference and that people want to help, but they don't always know how or don't think small amounts will do much," Hofer says. 
RELATED: Anonymous donor pays off all lunch debts in one Texas district's elementary schools
Hofer's LunchCounts! fundraising has ended for the current school year but he says he intends to continue his efforts next holiday season.
According to the GoFundMe, Hofer also raised money for three Austin Independent School District schools.
RELATED: Hutto mom, daughter raise money to pay off district's elementary school lunch debt
You can get more information about the campaign below or by going to the LunchCounts! GoFundMe page.