Suspect hands 'Get out of jail free' Monopoly card to deputy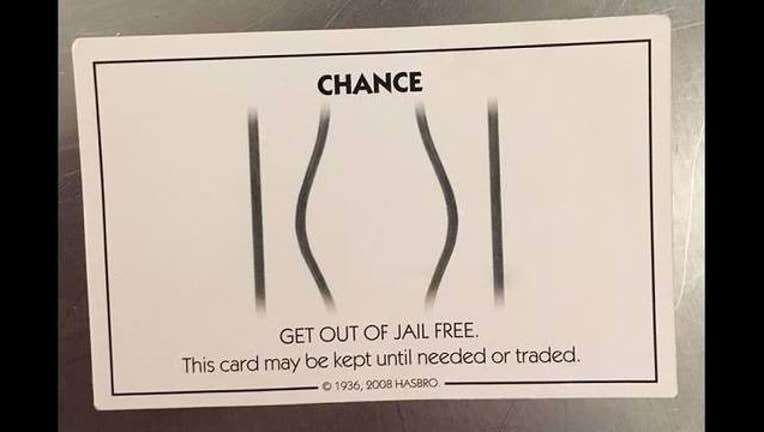 article
HASTINGS, Minn. (KMSP) - It turns out those "Get out of jail free" cards from the Monopoly board game don't work in real life. A Dakota County, Minnesota deputy arrested a man wanted on a felony warrant over the weekend in Ravenna Township, and the suspect pulled out his Monopoly card.
"We appreciate the humor!" the sheriff's office posted on Facebook. "A for effort!"
The 35-year-old suspect was arrested for a fifth-degree controlled substance warrant out of Ramsey County. Bail was set at $5,000.
The original Monopoly "Get out of jail free" card comes with the following conditions: "This card may be kept until needed or sold. When not having this card you must wait three turns (unless doubles are rolled on any of those turns) then, after the third roll, you get out of jail AND must pay a fine of $50."