TCSO: Man killed girlfriend's pet rabbit during fight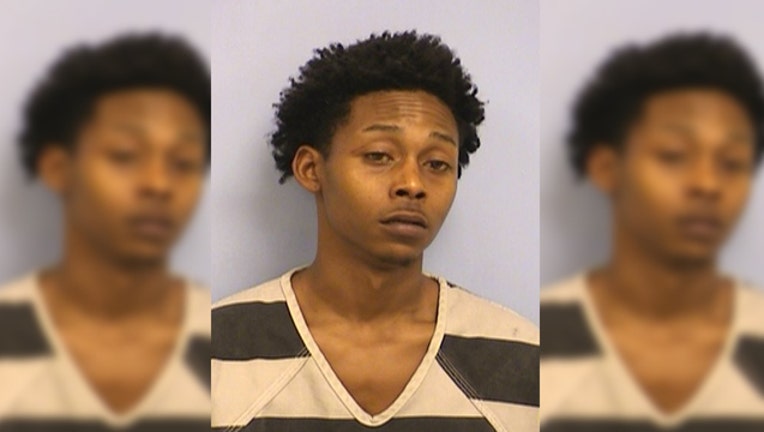 article
AUSTIN, Texas - A man was arrested Saturday evening after Travis County sheriff's deputies say he threw his girlfriend's pet rabbit and killed it during a fight.
James Raymond Nelson, 20, was charged with third-degree felony cruelty to non-livestock animals torture.
In an arrest affidavit, deputies were dispatched to the Hunt Club Apartments in the 3100 block of Shoreline Drive in Wells Branch around 6:22 p.m. July 6 for a family disturbance call. 
A caller told dispatch a man and a woman were in a physical fight and that the man had a knife. The caller then stopped responding and dispatch heard loud screaming on the line, says the affidavit.
Deputies arrived to find two men inside the apartment, one holding a long kitchen knife. He immediately dropped it when deputies approached the doorway. The man was detained and identified as Nelson in the affidavit.
Nelson told deputies that he and his girlfriend had been arguing over him allegedly cheating and that the argument had escalated to them pushing, shoving and wrestling in the apartment, says the affidavit. He said he left and returned to her standing outside telling him not to go inside.
He went inside and the two continued arguing. The girlfriend's cousin showed up some time later and charged inside, leading to Nelson grabbing the knife to defend himself, he said in the affidavit.
The girlfriend confirmed the argument and said Nelson told her to leave but would not let her get her property, says the affidavit. He then allegedly threw a punch at her, but missed, and she swung a fist at him and put him in a headlock. Nelson's mother stepped in to separate them.
Nelson then, according to the affidavit, went to the bedroom where he grabbed the pet rabbit and threw it nearly 20 feet into the living room onto the hardwood floor. The rabbit died from its injuries.
Nelson's mother confirmed the argument and separating the pair, and stated she saw the rabbit being thrown from the bedroom to the living room and that she saw it limp away and did not know it had died, says the affidavit.
According to the affidavit, Nelson admitted he had thrown the rabbit and that it was his girlfriend's pet and "he just did not want her to have it."
Nelson was transported to the Travis County Central Booking Facility and bail was set at $15,000.