White powder sent to Texas AG's office; FBI investigating
AUSTIN, Texas - The FBI is now joining the investigation after an envelope containing white powder was sent to the Texas Attorney General's Office (OAG) Thursday morning.
Just before 9 a.m., the Texas Department of Public Safety says it responded to the potential 'hazardous materials incident' at the Clements State Office building, located at 300 W. 15th Street.
The first two floors were evacuated and three employees from OAG who had been in close contact with the substance were decontaminated, evaluated, and then transported by Austin-Travis County EMS to a nearby hospital as a precaution.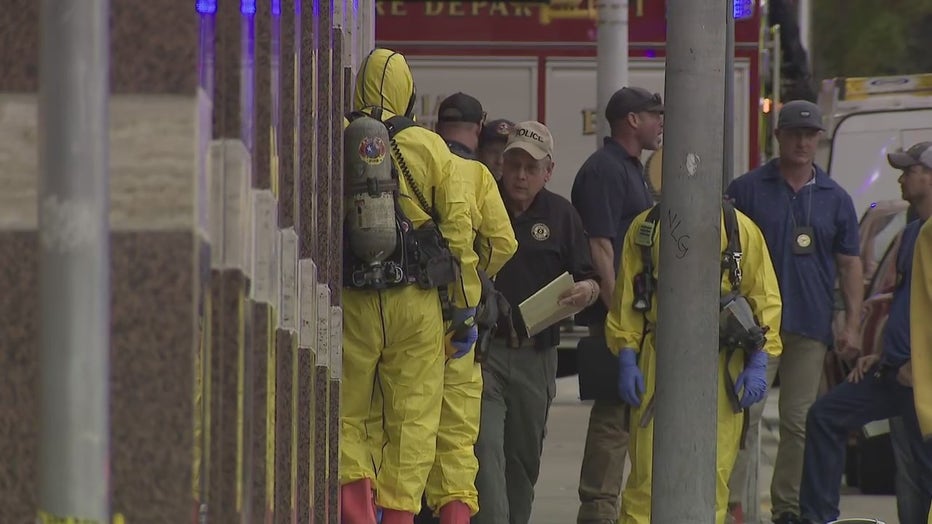 ATCEMS says all three patients were asymptomatic.
AFD Special Operations (HazMat) personnel contained the substance and conducted preliminary tests for a variety of dangerous substances. All tests came back negative.
The Federal Bureau of Investigation will now take over further testing of the substance.
DPS' Criminal Investigations Division is leading the investigation into the incident.