Texas fugitive on the run since 1998 nabbed in Mexico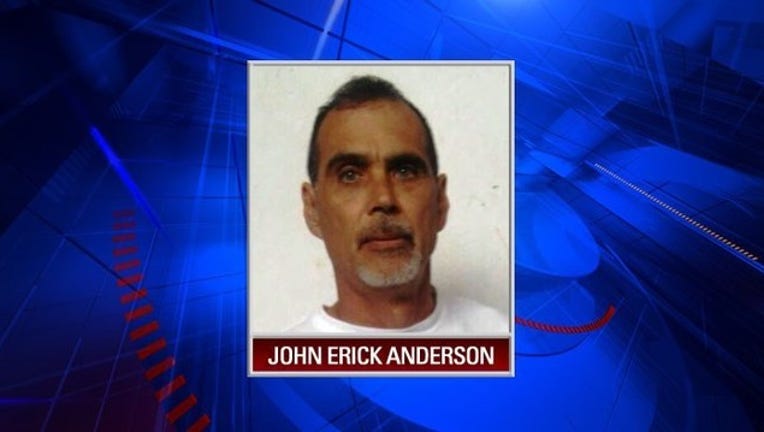 article
Authorities have announced that John Erick Anderson was detained in Mexico on June 2 and deported back to the U.S. Anderson has been sought by law enforcement since his 1998 flight from Texas parole authorities. He was convicted in 1987 in Caldwell County and was sentenced to 20 years in the Texas Department of Criminal Justice.

Anderson was released in 1993 on parole and required to maintain his registration with authorities as a convicted sex offender. In 1998, Texas parole authorities issued an arrest warrant after Anderson failed to register as a sex offender and leaving the central Texas area. Prior to his disappearance in 1998, Anderson worked as a missionary for his father who also was a minister. The Texas Department of Public Safety placed Anderson on their Top 10 Most Wanted Fugitive Program.
Andersons' conviction stems from his criminal actions in rural Luling, Texas where Anderson was convicted for sexually assaulting two juvenile females. Both girls were molested over a period of three (3) years when the girls were nine and ten years of age, with the assaults gradually escalated from fondling to forcible sexual assaults.
Officials in Mexico tracked Anderson down, using information provided by the Lone Star Fugitive Task Force, in southeast Mexico City where he was using the alias of a deceased person. It appears Anderson was living in this town and maintaining his livelihood as a traveling minister in various towns and villages in the Mexican state of Puebla. Task Force officers determined that while on the run, Anderson was married to a Guatemalan native purported to be a Mexican national with false Mexican documents.

Anderson was deported from the Republic of Mexico late last night arriving at George Bush Intercontinental Airport and remanded to the custody of the Harris County Sheriff's Office in Houston, Texas.