Texas house fire kills 3 children, injures 6 other people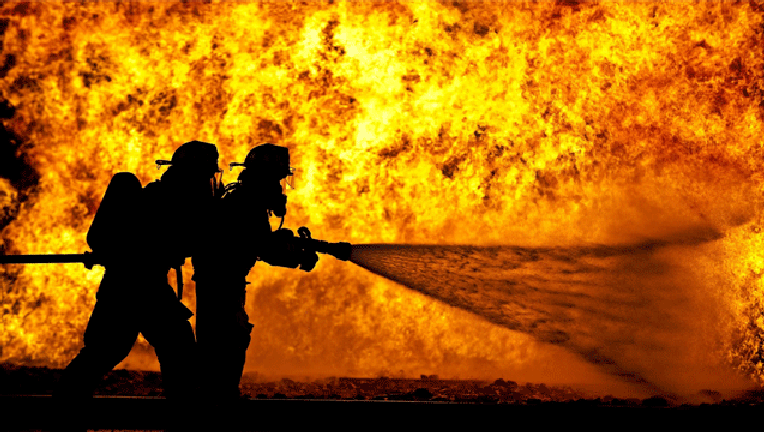 article
CONROE, Texas (AP) - Three children trapped on the second floor of a burning house died early Friday, despite the efforts of police officers to rescue them as flames engulfed the building near Houston. Six members of the same family were hurt, including three with critical injuries, authorities said.
Montgomery County sheriff's Lt. Scott Spencer said the children who died ranged in age from 6 to 13 years and that their bodies were found amid the debris of the home that collapsed during the fire. The blaze spread to adjacent properties, destroying at least one more home, Spencer said.
About 10 people lived at the house, including a woman and her brother, both with children, and their parents, Spencer said.
Montgomery County Fire Marshal Jimmy Williams said two Shenandoah police officers were the first to arrive and helped members of the extended family escape. But Williams said the heat and flames prevented the officers from climbing a stairwell.
"They tried to reach the second floor but they were not able to reach the children," he said.
The officers were hospitalized for smoke inhalation and other injuries. A third officer with another department also was hurt.
"They certainly risked their lives to do what they could," Williams said.
Other members of the family were taken to hospitals with injuries, including a 10-year-old boy in critical condition with severe burns.
"My heart immediately sunk for the family," neighbor Traniqa White told the Houston Chronicle. "I've known these kids since they were born. And my heart just aches for the mom."
The fire began about 4 a.m. in a neighborhood of aging homes near Conroe (KAHN'-roh), about 30 miles (50 kilometers) north of Houston. Williams said it's too early to know the cause. Williams and Spencer declined to identify the victims because extended family still needed to be notified.