Texas, short on foster beds, shelters kids at state offices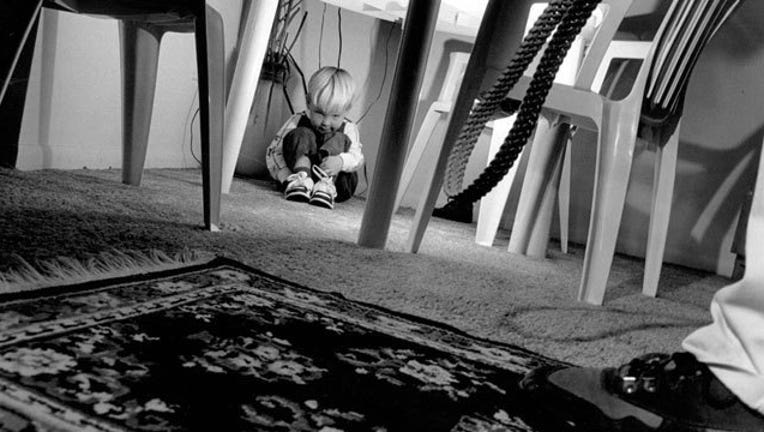 article
DALLAS (AP) — A shortage of foster homes in Texas means dozens of children have been sleeping in state offices, another disturbing trend for a state foster care system that one judge has condemned as "shameful" and another has called so broken it often leaves young people in long-term care worse than when they entered.
More than two dozen children statewide spent at least two nights sleeping in state offices in April, the most recent month for which data is available. The month before that, 42 of them slept in a child welfare office. The new figures on sheltering children in the offices were first reported by the Austin American-Statesman.
State officials say there are not enough foster parents to take in all the children in state custody who need a home. They say compounding the problem is a rising number of children who have been removed from troubled homes.
Officials also point to new restrictions that limit the Texas Department of Family and Protective Services from placing children with extended family members. Children in recent years have died while in the custody of extended family, causing authorities to scramble again for a fix.
Kate Murphy, senior policy associate for child welfare with Texans Care for Children, a nonprofit children's policy organization, said reducing caseloads would give caseworkers more time to find the best place for children as promptly as possible.
"Stability is key for these kids, and stability is something they are missing too often," Murphy said. "Continued state investment in reducing caseloads will contribute to that stability. The state needs to provide the resources to make caseloads more manageable and support the people who are trying to help the children in our child protection system."
Murphy said the state largely relies on a privatized system to secure foster housing for kids.
"Allowing local agencies to be nimble has its advantages, but we also need a statewide strategy to address the gaps," she said.
With children sleeping in the offices, caseworkers have put more shifts in place to provide supervision around the clock, adding to the already demanding caseload for many of the workers.
Court records and advocacy groups detail scores of chronic foster care failures that led a federal judge in December to declare the Texas system unconstitutionally flawed and order an independent overhaul. Texas is fighting the ruling, even as two court-appointed administrators face a September deadline to present a reform plan.
The system, which has about 30,000 children in homes and institutional settings, is "broken, and it has been that way for decades," U.S. District Judge Janis Graham Jack said in her ruling. That's especially true for those labeled permanent wards of the state, she said, who "almost uniformly leave state custody more damaged than when they entered."
That label can be affixed after a child spends just a year in custody and means the child receives less care and oversight, Jack said.
More recently, John Specia, commissioner of Family and Protective Services, told a Senate health committee in April that a surge of foster children with mental or emotional problems could create a $40 million budget shortfall by the end of next year.
"We have too many preventable child fatalities," Specia told the committee. "Every failure hurts and must be scrutinized so we can learn."
To learn more about how to become a potential foster parent, click here.