UT uses biometrics to help get fans into home games quicker
AUSTIN, Texas - As the Longhorns get ready to face off against Kansas on Saturday, there are some changes in store when it comes to getting into the stadium.
Previous home games at DKR stadium this season had some rocky starts well before kickoff.
Against LSU, a video surfaced of fans cramming into one entrance gate. In other weeks, there we report of some fans missing kick-off because of how long it took to actually get in. "We're thrilled with the attendance and the crowds we've been drawing this year, we want to continue that, but we also want to look for ways to get fans in the stadium faster and clear is providing an opportunity for us to do that," said Drew Martin the UT executive senior associate ad for external affairs.
The first change is more entrances for students, instead of 2, there will be 4 gates. The next change can be found at gate 25. "They will be able to enter the gates much more quickly as that line should be expedited with the CLEAR technology," said Martin.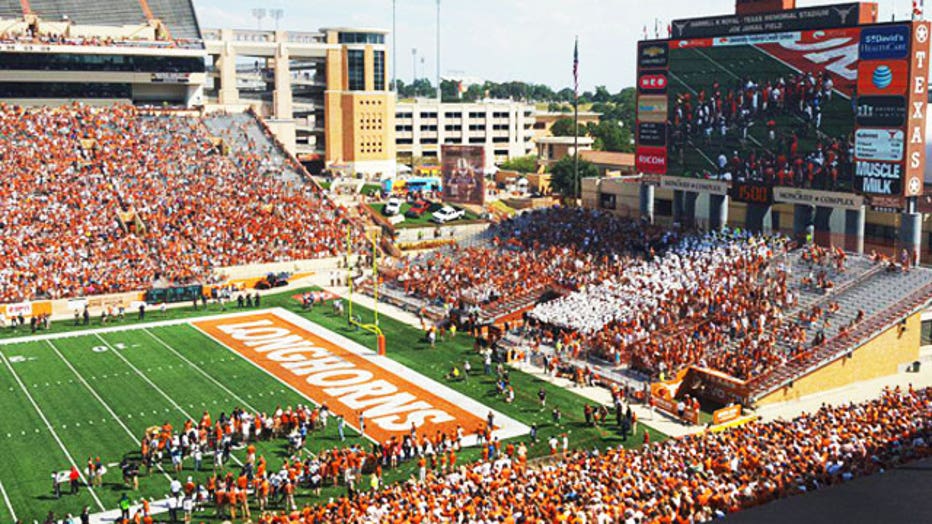 Partnering with the company called CLEAR, they will be using biometrics as a way to get fans into the stadium.
"Instead of having to take a plastic card out of your wallet we are able to use your biometrics typically your figure prints your face or your eyes as your identification," said Adam Landsman head of business development for CLEAR.
A quick scan of your finger or face and you're on your way to see the game.
If it looks familiar that's because it's already being used at the airport.
In order to use the CLEAR line, come game day you will have to become a clear member first. "As long as you are a U.S. citizen or have a permanent residence in the U.S. and are 18 or older you can utilize clear at any of our non-airport locations for free. They do need to enroll which is a very quick 5-minute process. We scan your ID, we ask you some security questions ensure that you are you then we bind your biometrics like your figure prints with your identity," said Landsman.
This service is free to use all you have to do is stop by gate 25 and sign up.
---
RELATED
Have you ever wanted to march in the Longhorn Band?
UT Austin develops new system for crowd control during football games
University of Texas announces new student entry process for OSU football game
Fan stampede at UT/LSU game highlights need for crowd control