Woman hits multiple cars while driving home from Givens Park, charged with DWI
AUSTIN, Texas - A 42-year-old woman was charged with a DWI after she hit multiple vehicles while driving home from Givens Park. The woman was driving with a large bottle of liquor in her lap, according to witnesses. 
According to the Austin Police Department, Sabrina Richardson, 42, struck four vehicles while driving northbound on Springdale Road around 6 p.m. on Sunday, May 24. The first vehicle was struck at the intersection of Springdale Road and Heflin Lane. Richardson continued to hit three other vehicles are she drove down Springdale Road. 
One of the vehicles Richardson hit had three minor children in it, another had two. 
SIGN UP FOR FOX 7 AUSTIN EMAIL ALERTS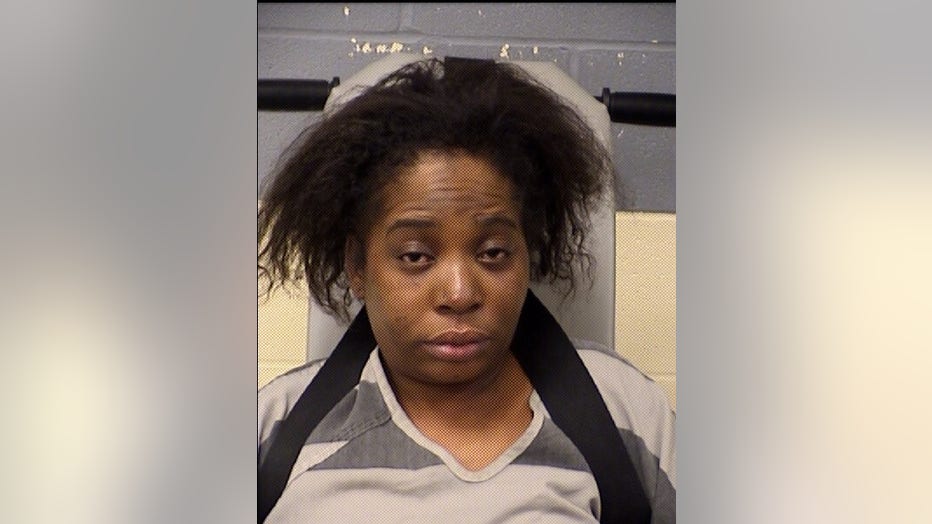 Witnesses also told police officers that Richardson briefly stopped and got out of her car near Hycreek Drive. Richardson got out of her vehicle briefly, dropped her phone, then continued driving north on Springdale Road. 
Richardson drove home to her house, where police officers made contact with her. 
Police officers attempted to have Richardson conduct a Standardized Field Sobriety Test (SFST) but noted in their arrest affidavit that Richardson refused and became combative with the officers. Officers also noted that Richardson's speech was slurred and her eyes appeared to be red, glassy, and watery. 
---------
Get breaking news alerts in the FOX 7 Austin News app. It is FREE!
---------
Richardson was arrested and charged with Driving While Intoxicated and Failure to Stop and Render Aid.