Familiar faces ready to star (again) in Big 12 basketball this season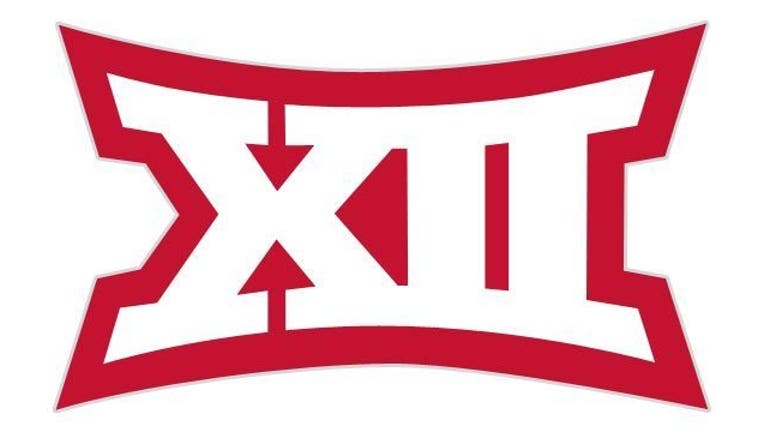 article
KANSAS CITY, Mo. (AP) — In college basketball these days, top players rarely stick around for long, the best of them using school merely as a year-long springboard to the NBA.
Things are a little different in the Big 12.
While there are still plenty of talented freshmen on Big 12 rosters this season, the bulk of the premier players are back from last year. Many had the chance to leave school, but they instead chose to return, giving the league the veteran flavor of a bygone era.
"You talk about rosters and we return a lot of the top players from the league last year," Oklahoma coach Lon Kruger said during the Big 12's annual media day Tuesday. "The top three teams, two-thirds of those return leading scorers, leading rebounders."
The Sooners return All-American guard Buddy Hield, who may have been a first-round pick had he declared for the draft after last season. He'll be joined by fellow seniors Isaiah Cousins and Ryan Spangler, two players who also started all 35 games for Oklahoma a year ago.
Things are no different at Kansas, the preseason pick to win its 12th consecutive Big 12 title. All-American forward Perry Ellis opted to return for his senior season, and he'll be joined by talented guards Wayne Selden, Frank Mason and Devonte Graham, all players who logged crucial minutes as the Jayhawks rolled to another conference championship last season.
Iowa State may have a new coach in Steve Prohm, but not a whole lot of new players. Georges Niang, Jameel McKay and Naz Long provide a core of seniors with high expectations.
"All the way down the line," Kruger said, "it seems like it's a league that's not only very talented, but it's older talent, which will make it even tougher."
Eight of the 10 players who were voted first- and second-team All-Big 12 by The Associated Press last season are back. So are four of the eight who were honorable mention.
That's not to say the Big 12 didn't lose any talent to the pro ranks. Myles Turner parlayed his one season at Texas into becoming the 11th overall pick of the Pacers, and Kelly Oubre Jr. was the 15th overall pick of the Hawks after his one year at Kansas.
But the veteran talent at every school harkens back to the 1980s and early '90s, before the one-and-done era changed the game. Back then, the best teams were often the most experienced, and fans didn't need to follow recruiting just to know who was going to be on their teams.
"We have one of the more experienced teams around, not just in this league but around the country," said Shaka Smart, who has taken over for Rick Barnes at Texas. "But at the same time, there's a lot of experienced guys in this league."
All that experience creates a unique challenge for Prohm and Smart.
While both new coaches said they would rather have a veteran presence, players ingrained in a system may be reticent to change, or find it hard to adapt. When things get tough or the intensity of a game picks up, they often revert naturally to a style that is more familiar to them.
Meanwhile, newcomers are more flexible, more easily molded to a new system.
"Sometimes guys that have been playing for a while maybe have a certain way that they think is going to create success for them," Smart said. "A big part of a coach's job, I learned this from Billy Donovan, is to clearly define and hold accountable what goes into winning. So that's our job as coaches is to get these guys to understand what we feel is going to go into our team being successful, and our guys individually having success."
Not every team was immune to turnover, of course.
West Virginia star Juwan Staten, Baylor guard Kenny Chery and Oklahoma State's Le'Bryan Nash have graduated, as have starters and role players at other schools. Kansas State had just about everyone who contributed last season leave, some of them kicked off the team for violating rules and others who transferred in the hopes of a fresh start elsewhere.
Most years, those teams would be the norm. This year, they're the anomalies.