Kevin Durant donating $10 million to Prince George's County students' education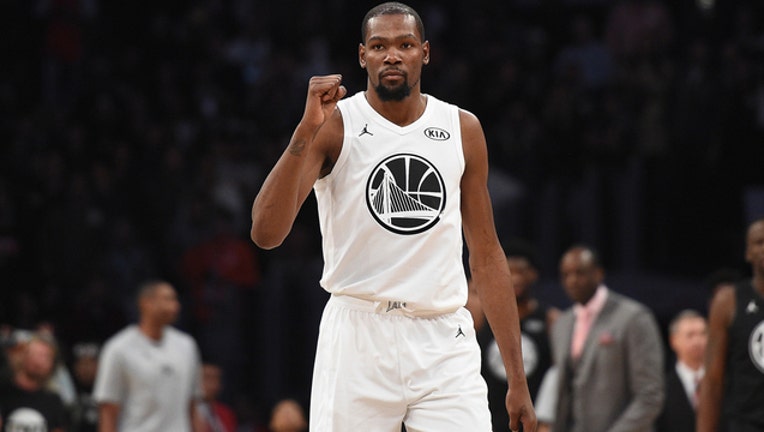 article
SEAT PLEASANT, Md. - NBA superstar Kevin Durant is giving back to his hometown, with a $10 million donation to help students in Prince George's County go to college.
The Suitland native has partnered with Prince George's County Public Schools and pledged $10 million to a program called College Track, which helps disadvantaged children attend college, according to the Washington Post.
The 29-year-old NBA champion and NBA Finals MVP is helping to create the Durant Center, which will be built in Seat Pleasant, the Washington Post reported.
College Track was co-founded in California by Laurene Powell Jobs and Carlos Watson. The 10-year program provides support to students to help them build their "academic skills, discover their dreams, secure financial aid, and persist on the path to and through college," according to the program's website. The ultimate goal of College Track is to help students graduate with a four-year degree.
MORE: 11-year-old from Prince George's County meets Kevin Durant, brings internet to tears
"I want them to see the world," Durant told the Washington Post. "I want them to see where people are from and see that there are things outside their world. I don't know exactly or at what pace that they will get it, but there is a world outside that they need to see."
Prince George's County held a parade for Durant back in August as he celebrated his NBA championship victory with the Golden State Warriors and was named NBA Finals MVP. The parade not only honored Durant's accomplishments on the court, but also his commitment to his community.