Tropical storm Maria is a growing threat to the Caribbean, Hurricane Jose strengthening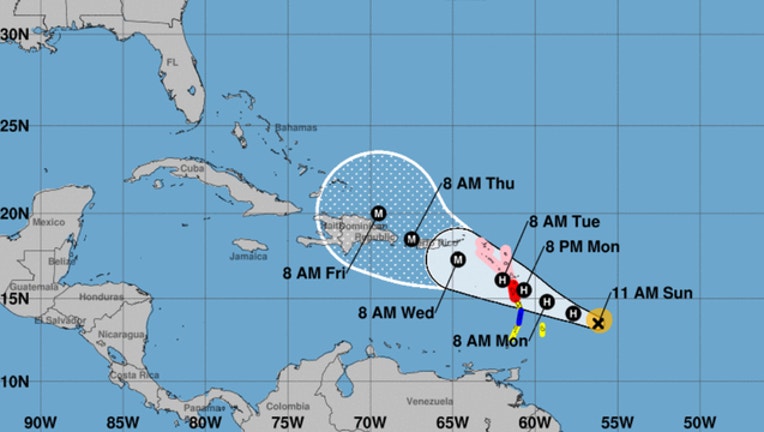 article
The U.S. National Hurricane Center says Hurricane Jose is growing stronger off the East Coast of the U.S., with maximum sustained winds of 90 mph (150 kph).
Forecasters say the storm is expected to cause dangerous surf and rip currents.
While Jose is projected to weaken and veer away from any direct impact on the coast, the Hurricane Center said a minor shift could bring tropical-storm-force winds to North Carolina's Outer Banks or areas to the north.
It was centered about 355 miles (575 kilometers) southeast of Cape Hattaras late Sunday morning and was moving north at 9 mph (15 kph).
Tropical Storm Maria is posing a growing threat to Caribbean islands already devastated by Hurricane Irma.

The U.S. National Hurricane Center says Maria is projected to become a major hurricane as it moves across the Leeward islands toward Puerto Rico, the Dominican Republic and Haiti.

A hurricane watch has been posted for St. Martin and St. Barts.

The storm had maximum sustained winds of 65 mph (100 kph) Sunday morning and it's expected to become a hurricane during the day. It was centered about 410 miles (655 kilometers) east-southeast of the Lesser Antilles and was headed west-northwest  at 15 mph (24 kph).