Negative car equity is rising: Here's how you can avoid owing more than your car is worth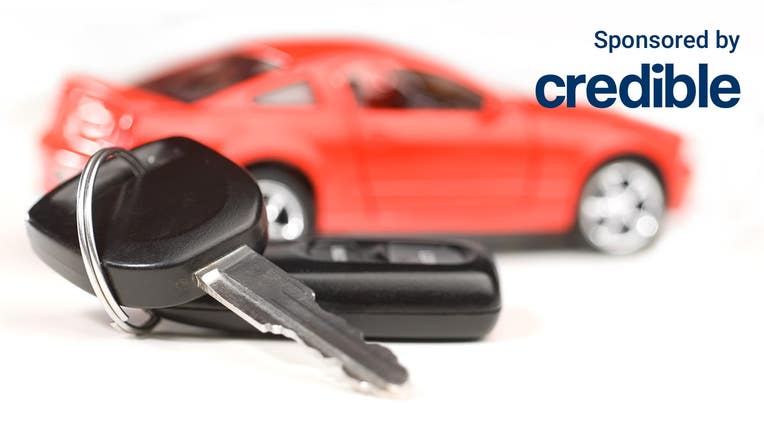 article
Falling car prices could push Americans locked into high-interest car loans into a negative equity situation, a recent Edmunds report said.
Negative equity or being underwater on a car loan means that what a borrower owes on financing exceeds the vehicle's value.  The risk for consumers is that when they want to get a new car, they will need to cover the negative equity with their new loan, or they will have to stay in their current vehicle longer, according to Patrick Roosenberg, director of auto finance at J.D. Power.
"Further, replacement cost, if the car is totaled, may not cover what is owed on the loan," Roosenberg said. "For lenders, negative equity means greater losses on repossessions."
The average negative equity value of auto trade-ins was $5,341 in the fourth quarter of 2022, up 29% from the previous year, according to the report. The number of vehicle sales that involved a trade-in with negative equity also jumped by 17.4% over the same period.
"Vehicle equity is really a tale of two gears for consumers over the past few years," Ivan Drury, Edmunds' director of insights, said. "At the onset of the pandemic, consumers benefited from low-interest rates and elevated trade-in values, helping shield even the more questionable financing decisions from resulting in negative equity. 
"This unique confluence of market forces resulted in some vehicle owners being able to take advantage of positive equity on their loans and even their leases," Drury continued. "But as we shifted toward an environment with diminished used car values and rising interest rates over the past few months, consumers have become less insulated from those riskier loan decisions, and we are only seeing the tip of the negative equity iceberg."
If you are looking to save money on your car costs, you could consider changing your auto insurance provider to get a lower monthly rate. You can visit Credible to shop around and find your personalized premium without affecting your credit score.
Shopping for auto insurance surges to all-time high as consumers search for better rates: J.D. Power
Loan APRs climb to record highs
The average auto loan annual percentage rate (APR) for used cars increased to 10.26% in 2022 from 8.22% in 2021, according to a recent Experian report.
And the amount that borrowers paid on annual APR for newly financed vehicles in the first quarter of 2023 climbed to 7%, compared to 4.4% in Q1 2022, according to Edmunds data.
High-interest rates are the biggest obstacle that automakers face in 2023 to auto sales, according to Jessica Caldwell, Edmunds' executive director of insights. Caldwell said the situation could spur dealers and automakers to offer discounted financing to unlock consumer demand.
 "Since interest rates are at the forefront of consumers' minds, any automaker or dealer that can advertise incentives related specifically to interest rates will likely get more attention," Caldwell said. "This could be a powerful marketing tool that would enable sellers to tap into the significant pent-up demand that has been building over the past few years and convert that demand into actual sales."
This pent-up consumer demand also helps maintain car values since the opposite could force automakers and dealers to offer discounts on prices, according to Roosenberg. 
"Negative equity may become more of a concern if we see a significant downturn in sales, forcing original equipment manufacturers (OEMs) and dealers to offer rebates," Roosenberg said.
If you are shopping around for new auto insurance, you can use the Credible marketplace to compare multiple providers and find your personalized rate in minutes without affecting your credit score.
 Apple Pay Later launches after a six-month delay
How consumers can avoid negative equity when buying a car
Since most vehicles are considered depreciating assets, many consumers are familiar with negative equity, regardless of the economic environment. However, a combination of declining prices along with normal depreciation could create a perfect storm that compounds negative equity, according to Lawrence Sprung, author of Financial Planning Made Personal.
Sprung recommended that consumers buying a car at a premium put more money down to avoid a negative situation.
"To avoid negative equity, you will need to put down substantially more as a down payment for the vehicle and borrow less," Sprung said. "By doing this, you will mitigate the effects of the declining car price, putting you in a better position to not have negative equity in the vehicle."
Another option for consumers is to hold onto the vehicle for longer and avoid trading in or selling their cars until they are no longer underwater on the loan, according to Geoff Cudd, owner of FindTheBestCarPrice.com.
Cudd said that an alternative to making larger loan payments than necessary is to arrange a shorter loan repayment period that avoids giving their car enough time to rack up negative equity.
If you are struggling with rising car prices and want to save money, you could consider finding a new auto insurance provider to lower your monthly premium. You can visit Credible to compare multiple car insurance providers at once and choose the one with the best rate for you.
Household bills cost Americans 42% of their salary: survey
Have a finance-related question, but don't know who to ask? Email The Credible Money Expert at moneyexpert@credible.com and your question might be answered by Credible in our Money Expert column.