Survey reveals 45% of adults skip using soap when washing their hands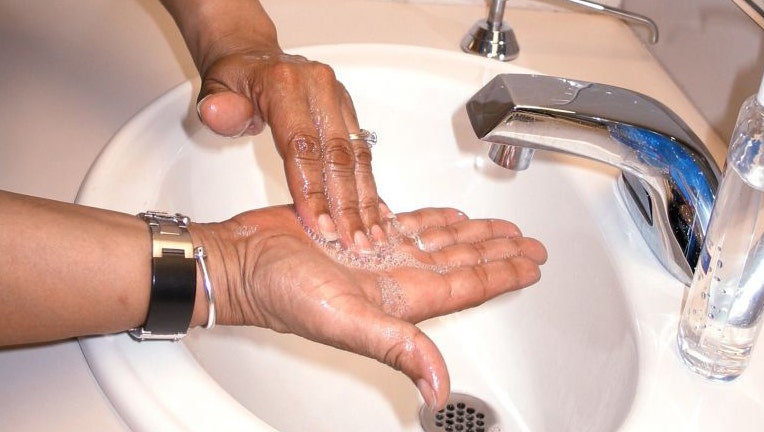 article
Handwashing is a routine habit for eliminating dirt and germs most of us encounter daily. 
But despite the health benefits of hand hygiene, a survey finds that a large segment of people wash their hands without soap. 
The Bradley Corporation released its Healthy Handwashing Survey revealing that 45% of people admit they don't use soap to wash their hands and only rinse. 
RELATED: Does your hand washing pass the black light test?
In the annual survey, the plumbing fixture and bathroom accessories company polled 1,025 people between Jan. 4-10 to discuss their hand hygiene, concerns about the coronavirus and flu, and public restroom use. 
The report noted that handwashing soared in 2020, with 90% of people washing up carefully when COVID-19 began, but since then, the number of people washing their hands dipped to 85% as more people have become nonchalant with doing it. 
Overall, 93% of pollers said handwashing is key to maintaining their health, and nearly 70% said they feel healthier or safer immediately after washing their hands.
Hand hygiene during travel was agreed upon as a must among pollers, with 75% sharing that they do it during stops on road trips.
RELATED: Make sure to re-moisturize after all of that hand washing
Travelers in airports (69%) said they keep their hands clean compared to 63% who wash their hands for special occasions or when the holidays get closer. 
Some people said they reserve handwashing for certain circumstances like sneezing or coughing, which was 60% of responses. But 58% wash their hands when touching money, 51% do it after shaking hands, and 50% wash their hands after visiting the doctor's office.
The report also found that one in three people believe using two pumps of soap each time guarantees cleaner hands, while 20% prefer to use their clothes as a towel in the bathroom. 
Michael P. McCann, Ph.D., a professor and chair of biology at Saint Joseph's University, said in a statement that washing your hands with soap is the best way to lower the spread of disease-causing organisms that circulate on surfaces.
This story was reported from Washington, D.C.