APD: Man created fake Tinder, Snapchat to solicit nude photos of high school girls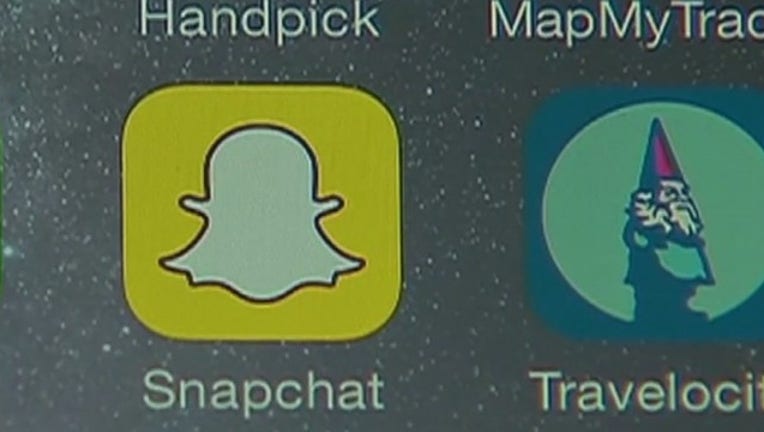 AUSTIN, Texas (FOX 7 Austin) - A warrant has been issued for a man Austin police say used a minor's photo and name to create fake Snapchat and Tinder profiles to solicit nude photographs of high school girls late last year.
Landon Thomas Miller, 19, was charged with third-degree felony online impersonation on July 24.
According to an arrest affidavit, the father of the victim filed a report in December 2018 with the Austin Police Department on behalf of his child who is a minor. The report said someone, identified later in the affidavit as Miller, had created a Tinder account using the victim's picture and first name in October or November. The victim had also been asked at school if he had a SnapChat account because some people were getting messages from someone they thought was him.
The victim said he did not have a SnapChat account and the account in question was using the victim's first initial and last name in the username. The victim and his father told police they didn't know who was doing this, says the affidavit.
The victim told officers he found out about the accounts from a friend towards the end of November and that another friend said they had started seeing messages from the Tinder account around the middle of the month. The suspect was using the accounts to message girls at different high schools in the area, asking for nude pictures of them in exchange for money and asking to meet up to do drugs or have sex, according to the affidavit.
According to the victim, if someone questioned the suspect's identity, the suspect blocked the person.
Officers with APD's Digital Forensics Unit issued a search warrant to SnapChat and obtained the IP addresses that created and accessed the account, most of them owned by Verizon Wireless. Officers also found that some of the hundreds of messages sent and received by the account were messages the suspect sent to girls asking "Wanna make $650?", says the affidavit. 
Officers submitted a subpoena to Verizon and learned that the IP addresses were assigned to a phone number identified as belonging to Miller. Officers spoke to Miller on the phone about the investigation and according to the affidavit, Miller admitted to creating the account and that "he was sorry for doing it" and "was going through some rough patches at the time."