Arrest made in Georgetown Guns burglarly case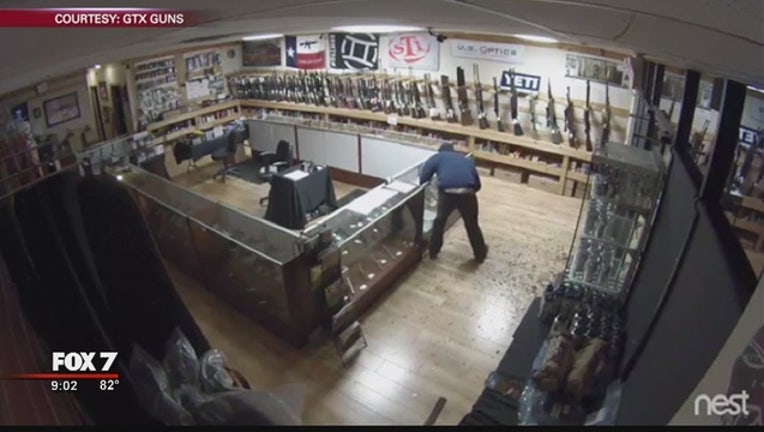 article
On May 13, 2016 at approximately 5:00PM in the 3800 block of Williams Drive, officers of the Georgetown Police Department arrested Walter Anthony Sedwick in connection with the burglary of the GTX Guns store that had occurred on May 9, 2016.
Mr. Sedwick was arrested without incident. Mr. Sedwick was charged with Burglary of a Building, Unlawful Possession of a Firearm by a Felon, and Firearms Smuggling.
During the course of the investigation, Mr. Sedwick was identified as a possible suspect and the investigation, including information gathered from social media accounts, produced enough probable cause to charge him with the listed offenses. Several of the firearms stolen during the burglary have been recovered.
Mr. Sedwick is currently in the custody of the Williamson County Jail.

This investigation and arrest represents the collaborative efforts of the Georgetown Police Department's Patrol Division, Criminal Investigations Division, Deployment Unit, and the Central Texas Regional SWAT team.