Austin hookah lounge shooting: Family of victim remembers 17-year-old football star
AUSTIN, Texas - A 19-year-old was arrested for capital murder in connection to a Northwest Austin hookah bar shooting that left two people dead.
A Saturday night at the Moon Palace Hookah Lounge in Northwest Austin turned deadly.
"I'm still in disbelief. I think I will feel like that for a long time," Brayden Bolyard's mother Jessica Bolyard said.
Bolyard's family said he was stopping by the lounge to say Happy Birthday to a friend, and then leave.
"He was just wrong place at the wrong time," Bolyard's father said.
Bolyard ended up leaving and going to the hospital. He was shot.
RELATED STORIES:
"I answered the call, and I heard just the horror and the tears in some of my friends' voices," Bolyard's teammate Andrew Kenbel said.
Austin Police Department investigators said 19-year-old Christijan Deshaun Stevens shot and killed Brayden Bolyard and Jaitron Tatum, and injured four other people.
"There was a single shooter that opened fire inside the hookah lounge," Austin Police Department Homicide Detective Manuel Hernandez said.
Austin PD said Stevens was on the run. It took some time, but the Lonestar Fugitive Task Force found him in Killeen. With help from Killeen PD, they took him into custody last Wednesday.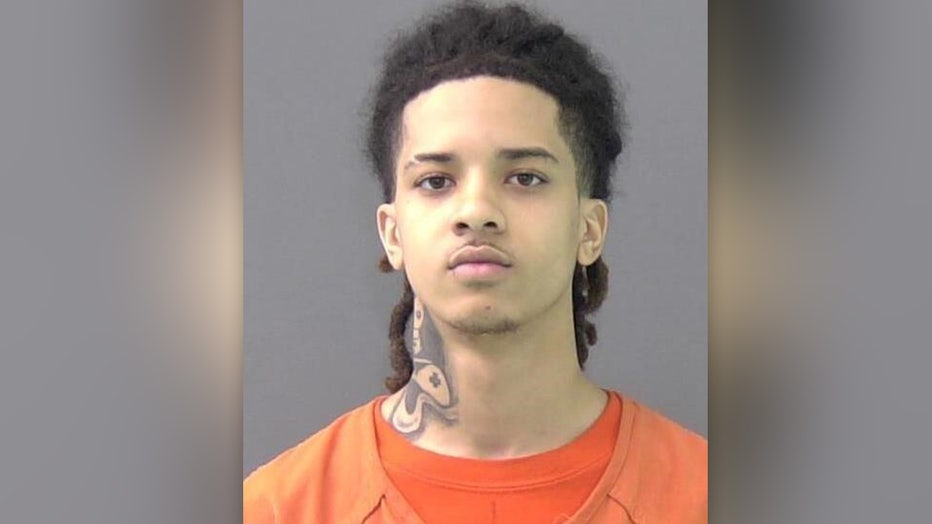 19-year-old Christijan Deshuan Stevens is charged with capital murder.
Meanwhile, family and friends of 17-year-old Bolyard are still in shock.
"You always think it's somebody else, somebody else's family. It hits you in our community. It just has devastated a part of us that I don't know if it'll ever heal," Bolyard's aunt Angela Werchan said.
Bolyard went to Jarrell High School and was a star on the football field.
"He loved football, loved, love it. Lived for it," Bolyard said.
"He was really just an electric player, and you knew when Brayden was on the field, you could feel his presence and he played with all of his heart," Kenbel said.
They said he had a heart of gold.
"He was just passionate and to everyone, he treated everyone the same," Bolyard's friend Alexis Troup said.
His friends and family described him as energetic and funny.
"He loved listening to music so much, so I think that a way that I like to cope is to listen to some of his favorite songs and stuff and that helps a lot," Bolyard's friend Paige Phalen said.
"I think that kills me, some of our favorite times is with music to, you know, listening to driving on the back roads listening to music, the singing, the silliness," Bolyard added.
They said he'll never be forgotten.
Stevens is being held in the Bell County Jail on a $4.5 million bond. He'll eventually be transported back to Travis County. APD is not looking for any other suspects in this case.
Stevens has been arrested at least once before in Brenham last February. He was charged with unlawful carrying of a weapon and possession of marijuana.