Austin man sentenced to 28 years after pleading guilty to charges in connection with 2018 death
AUSTIN, Texas - An Austin man has been sentenced to 28 years in prison after pleading guilty to charges in connection with the 2018 death of a 24-year-old woman in North Austin.
Justin Dakota Ayers, 28, was sentenced on January 24 after pleading guilty to intoxication manslaughter, intoxication assault and leaving the scene of an accident.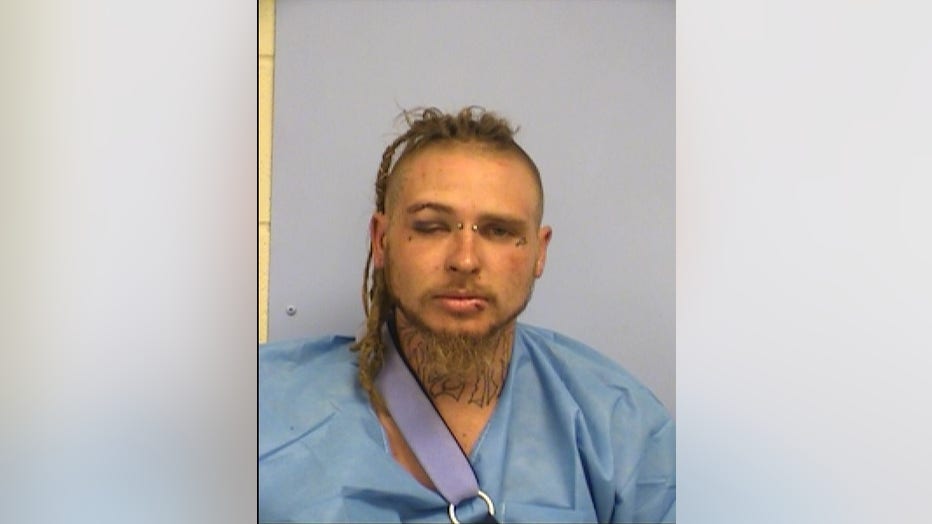 26-year-old Justin Ayers (Austin Police)
According to a release from the Travis County District Attorney's Office, in August 2018, Ayers was driving near the intersection of Koenig Lane and Interstate 35 in North Austin with 24-year-old Brianna Polzine in his car.
While Ayers was driving, witnesses say they saw him assault Polzine and then push her out of the car. With Polzine hanging on to the doorframe, Ayers ran a red light dragging her and then slammed into one car and then another.
Polzine died at the scene.
Ayers tried to flee the scene but witnesses were able to hold him until police arrived. Police determined Ayers was under the influence of alcohol and illegal drugs, says the release.
 
Ayers was sentenced to 20 years in prison, the maximum penalty for intoxication manslaughter.
He was also sentenced to an additional four years in prison for intoxication assault and another four years for leaving the scene of an accident.