Austin Public Health expands COVID-19 testing, updated system sees 240% increase in testing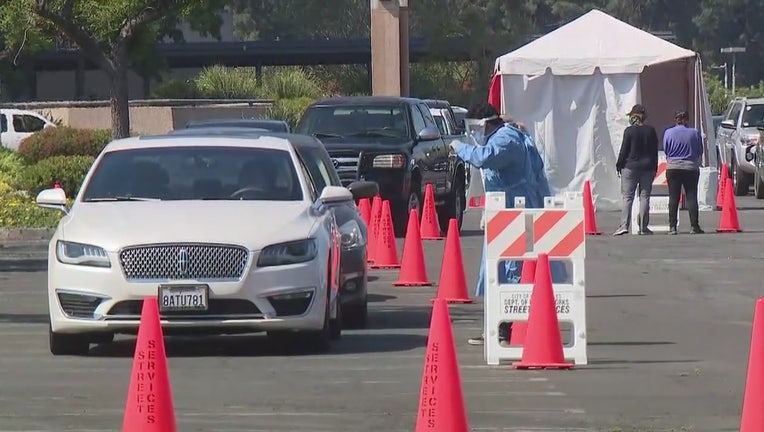 article
AUSTIN, Texas - Austin Public Health is helping to expand COVID-19 coronavirus testing in Central Texas. 
According to a press release from the City of Austin, more than 20,000 COVID-19 tests have been completed since the beginning of the pandemic. 
DOWNLOAD THE FOX 7 AUSTIN NEWS APP FOR YOUR MOBILE DEVICE
The latest figures from the Texas Department of State Health Sevices show that the total number of tests given in the state as of May 18 rests at 22,973. 
According to the city, separate state data shows that APH and health partners have achieved a per-capita rate of 15.3 tests per 1,000 people across Central Texas, with 2,595 positive cases and a cumulative positive rate of 11.3%. 
APH continues to make COVID-19 testing accessible to the community through free drive through testing to anyone who has been approved after using the online public enrollment system found here. 
Current criteria for getting a test include: 
The city says the average number of tests per day conducted by APH has increased by 240% since the launch of the Austin Public Testing Enrollment Form in April. Between April 25 and May 18, a total of 2,692 tests were conducted, an average of 112 tests per day.  Under the original system, which operated between March 19 and April 24, APH conducted 1,211 test, an average of 33 tests per day. 
RELATED: Abbott, Texas DSHS distribute antiviral drug in Austin to treat COVID-19
"We are testing substantially more people than we have in the past, and with the expansion of testing sites and our technological resources we have the capability to not only help more residents now, but plan for a future of living with coronavirus," said Dr. Mark Escott, Interim Health Authority for Austin-Travis County. "This virus does not stop at jurisdictional boundaries, so partnering with neighboring counties gives us the edge we need to combat this virus effectively."
Earlier in May, the enrollment system was expanded to serve neighboring residents in Willaimson County. The city says the decision was part of the continuous effort to protect the health and safety of Central Texans. 
RELATED: Testing every Texas nursing home resident and staff for COVID-19 could cost $29M, data shows
"Williamson County and Cities Health District (WCCHD) is very fortunate to be partnering with Austin Public Health to be able to offer a no-fee public testing site. We have received multiple comments from the community being tested that they find the online screening system and results portal very easy to use, and they are grateful to be able to have this service available to them for no cost," said Dr. Lori Palazzo, WCCHD Medical Director and Health Authority. "The more testing we are able to offer in the county will give us a better sense of the spread of the virus and allow WCCHD to contain potential outbreaks."
The city also says that information collected from each county is accessible to epidemiology teams across jurisdictions to help develop a more comprehensive picture of how Central Texas is being affected by COVID-19 and how to better prevent the spread of the virus. 
SIGN UP FOR FOX 7 AUSTIN EMAIL ALERTS
Residents who fill out a form now have several locations in which they can schedule a test, including one in Williamson County. 
CLICK HERE FOR THE LATEST INFO ON THE CORONAVIRUS OUTBREAK
---
FOX 7 Austin is working to keep you up to date with coronavirus, with both local and national developments. Every weekday we're live at 12 p.m. with a special show reporting the latest news, prevention tips and treatment information.
You can watch live in your FOX 7 Austin app or on the FOX 7 Austin Facebook page.
You can also get the latest COVID-19 news from around the country at coronavirusnow.com.