Man shot, killed stepdaughter's boyfriend for touching his wife inappropriately: affidavit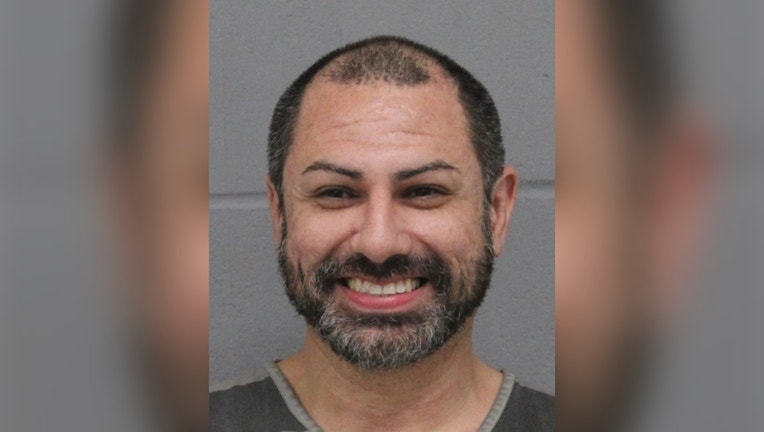 article
AUSTIN, Texas - A man is facing a felony murder charge after allegedly shooting and killing his stepdaughter's boyfriend for touching his wife inappropriately at their Southeast Austin home.
46-year-old Joshua Trezaratti was charged with first-degree felony murder in the death of 28-year-old Joshua Rivera.
According to an arrest affidavit obtained by FOX 7 Austin, on Oct. 24, around 5:06 p.m., Austin police officers were called to a home in the 11200 block of Mickelson Drive after a 9-1-1 call indicated someone had been shot inside the home.
When officers arrived, they found Rivera on the floor suffering from apparent gunshot wounds and heavy bleeding. Officers performed life-saving measures, but Rivera died a short time later.
Everyone inside the home was then detained and taken to APD headquarters for interviews. 
Trezarrati told detectives that Rivera was his stepdaughter's boyfriend and was often physically abusive towards her. He also alleged that Rivera had made numerous sexual advances toward his wife and verbally threatened them both before, says the affidavit.
Trezarrati says the two of them feared what Rivera might do, but despite that fear, Rivera invited himself over and his wife said he could come. Trezzarati also allegedly told his wife to lead Rivera into believing she would be at the house alone, says the affidavit.
MORE CRIME COVERAGE
When Rivera arrived, he and Trezarrati's wife spent a few minutes on the porch where Rivera allegedly grabbed her inappropriately and made several sexual advances towards her before asking her for a beer, and she let him inside, says the affidavit.
Trezarrati told police he was already waiting near the front door with his shotgun, says the affidavit. Once Rivera was inside, he allegedly made more sexual advances towards his wife, which she rebuffed. Rivera expressed discomfort, to which Trezarrati's wife told him to go outside and smoke. 
As Rivera walked back towards the front door, Trezarrati walked out of his office with the shotgun and told him to sit down. Rivera then charged at him trying to take the shotgun while saying "Don't hurt me!" Rivera began to hit Trezarrati while holding onto the shotgun, prompting Trezarrati to pull out a handgun and hold it at his head. Rivera responded by beginning to unzip a bag he had with him.
Trezarrati said he had been informed that Rivera always carried a gun with him, but he told detectives he did not know for sure if Rivera had a gun, but he believed there wasn't anything good in that bag. Trezarrati then shot Rivera twice, then two or three more times in the back when Rivera "turned around and tried to run," then at least once or twice more while he was on the ground, says the affidavit.
Detectives said in the affidavit that Trezarrati expressed anger and rage towards Rivera, making several expletive-laden comments about him. When asked why he shot him in the back and on the ground, Trezarrati said he "wanted to make sure he was ------- dead" and "there was no way he was going to let him live" because "I know how the law works. He was probably going to sue me. His parents could sue me."
Detectives also stated in the affidavit that at various points in the interview, Trezarrati expressed a belief that the law allowed him to shoot Rivera, even when he had an opportunity to let Rivera go and lock him out of the house. He also said he would have been within his rights if he "killed [Rivera] on the spot from when he walked in the ------- house," adding "You can shoot somebody that's in your house however the ---- you want."
Anyone with any information should contact APD's Homicide unit at 512-974-TIPS, or email APD Homicide. You may submit your tip anonymously through the Capital Area Crime Stoppers Program by visiting austincrimestoppers.org or calling 512-472-8477.
This case is being investigated as Austin's 57th homicide of 2023.