District 2 council member Vanessa Fuentes works to be a voice for Austin
AUSTIN, Texas - Council woman Vanessa Fuentes spends most of her time at city hall working to enact lasting change and be a voice for her community. It is a job she says she takes seriously every day especially during Hispanic Heritage Month.
"Honestly, I could pinch myself every time I'm on the dais because people like me don't often end up in these positions of power," said Fuentes, Austin City Council for District 2.
She says it is a dream come true for her. She grew up in the small Texas town of Brady with a population of around 5,000 people. She says she eventually moved to Austin to study at the University of Texas and became the first in her family to do so.
"I come from very humble beginnings of a working class immigrant family. My mom is from Mexico and my dad is a military veteran who's an electrician and my mom works at a grocery store," she said.
Fuentes says she does not take a moment on the dais for granted because it was not an easy journey.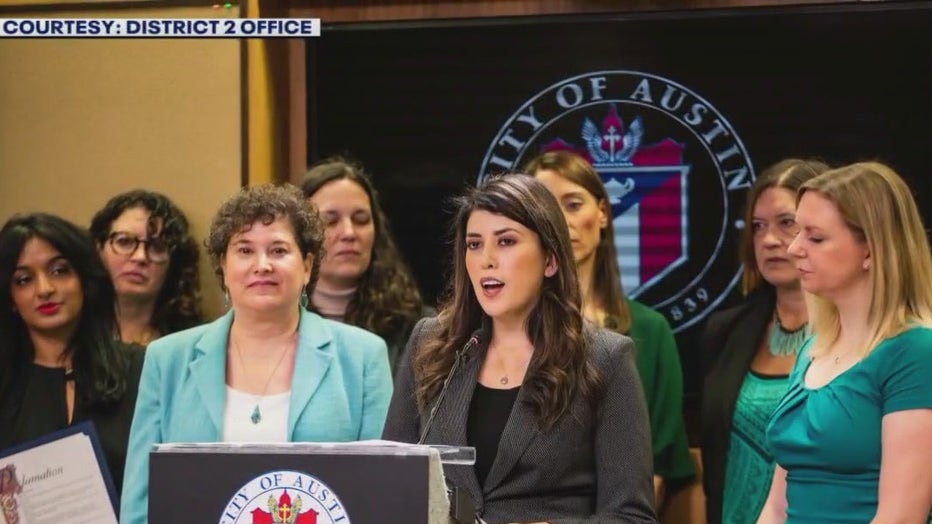 District 2 council member Vanessa Fuentes
"When I ran for office, I had to quit my job. I was working in a nonprofit. I had to live off of my retirement savings and take this huge risk to represent the 10th largest city in this country, and I was only able to do that through the support of my family and the community that I have," she said.
After almost 3 years on the job, Fuentes says she has put her all into giving back to the same community who elected her into the position she is in right now. 
"For my community in Southeast Austin, this is a community that's felt, for a long time, underinvested in and neglected by the City of Austin, so when I ran for office, it was to change that [so] serving as a city council woman, I am able to enact change that I can see in my neighborhood and that to me is just incredible," said Fuentes.
Every day she walks down the halls of city hall to her seat on the dais, she says she remembers why she is here, and she says that is to be a voice for the community.
"It was to ensure that the status quo was no longer and that my community got the resources and attention that we deserve and so everything that I do, I have a very community lens with it," she said.
A highlight Fuentes told FOX 7 Austin she is proud of is leading an initiative to raise the living wage to $20 an hour. She says that is one of the highest in the country.