Austinites join fight to keep Clean Water Act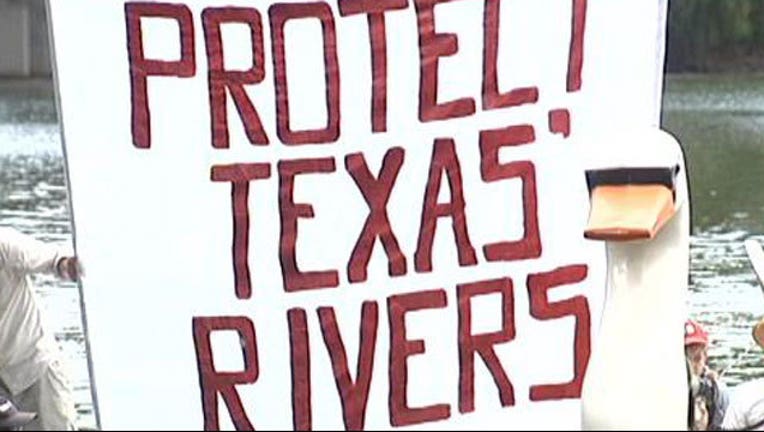 article
A fight over the Clean Water Act could have a major impact on Texas, potentially placing the health of residents at risk. We heavily depend on water but some say it could be in danger.
In May, President Barack Obama and the Environmental Protection Agency restored Clean Water Act safeguards, protecting small streams and headwaters that have been vulnerable to development and pollution for nearly ten years.
"We're out here to celebrate the victory, show support for it and send a message to Congress, to leave the rule in place as it is," says David Foster, Clean Water Action.
Bills in Congress threaten to overturn the rule. So do lawsuits, one filed by Texas Attorney General Ken Paxton. He says the rule is overly broad and an overstep in federal authority. Many Austinites think otherwise, a "Rally for our Rivers" was held Saturday afternoon.
"Certainly Austinites understand the need for clean water. We love our water, we like to recreate, swim in it, float on it and it's essential to our economy. You can't have a high-tech semi-conductor economy for example, if the water is polluted," says Foster.
Foster says loopholes in the Clean Water Act left 143,000 miles of rivers and streams without protection, impacting the water of 11.5 million Texans. The new rule would fix that.
"Although we have experienced a lot of rainfall lately, Texas is constantly in a flow in drought and flooding. Just because we have a little bit of rain now, and a little bit of moisture now, doesn't mean we'll have that in six months or a year. So we ought to be doing what we can do now responsibly, to make sure we're conserving water and that we're protecting clean water," says Sara Smith, clean water attorney, Environment Texas.
In the meantime, those clean water advocates are trying to make their voices heard.