Bastrop Co. murder suspect arrested following high-speed chase in Bryan-College Station
BASTROP COUNTY, Texas - A murder suspect out of Bastrop County has been caught after a high-speed chase Wednesday afternoon through Bryan-College Station.
Raul Anthony Caballero, 22, is in custody at the hospital, five days after investigators say he shot and killed his girlfriend, 19-year-old Sofia Vera, near Elgin. Authorities believe he stole her car and cell phone after killing her.
Police caught him following a high-speed chase along Highway 6 Wednesday afternoon, from Bryan-College Station and into Navasota. That chase shut down the road for about two hours. 
It ended when Caballero crashed into a median around 1:30 p.m. After several minutes, a SWAT team made contact with Caballero, who was unconscious and injured with a gunshot wound. He was taken by helicopter to the Bryan Hospital with life-threatening injuries.
"They have approached the car, and he was not moving, and there's some indication there was a self-inflicted gunshot wound."
"It really got to developing [Tuesday] that maybe the boyfriend was involved in the death of Vera," said Bastrop County Sheriff Maurice Cook.
It was around 8 p.m. Friday, Dec. 30, that the Texas Highway Patrol was called to what they thought was a deadly hit-and-run on FM 1704 and Coon Neck Road near Elgin. Turns out it was a murder, with Bastrop County detectives rushing to the scene.
"We did find a female that had been shot and since then we've learned it's been four times she was shot, once in the head, three in the back," said Cook. "We have not confirmed where she was actually killed at this point. We just know that her body was found there."
Authorities eventually identified the victim as Vera, who lived in College Station with Caballero, but whose parents live in Bastrop County. Police then searched Caballero's apartment near Texas A&M.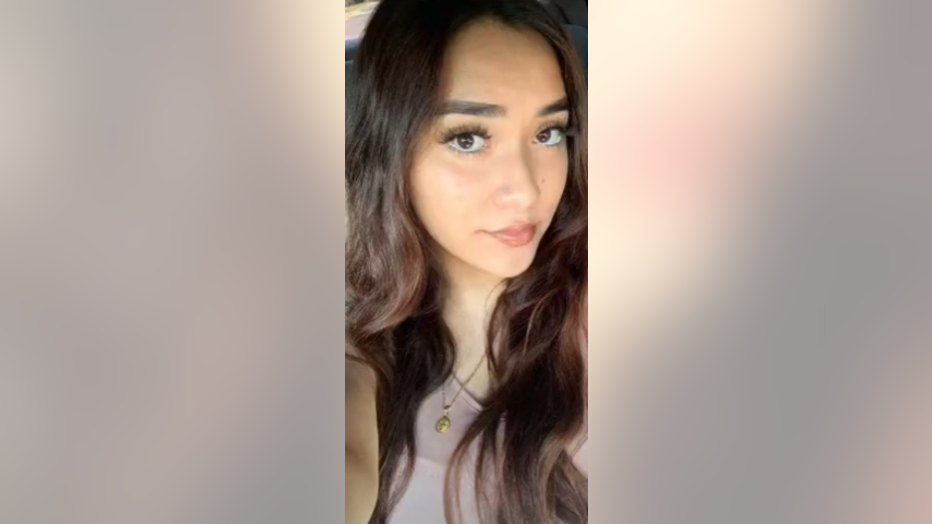 Sofia Vera, 19, was killed by her boyfriend Raul Anthony Caballero, 22. Caballero is now in custody.
"So we issued a murder warrant on him. Got that information back to Bryan. They were able to get sight of the vehicle. They found the vehicle, got in pursuit," said Cook.
During Wednesday's chase, police say Caballero collided with an SUV. That driver was not hurt, nor were any officers. There's no word on Caballero's condition.
The Bastrop County Sheriff's Office continues to investigate the murder.
A GoFundMe has been set up to help pay for Vera's funeral expenses. 
Sofia's father, Abraham Vera, spoke to FOX 7 in Spanish with his nephew, Xavier Hernandez Vera, translating. They spoke two days before Vera's 20th birthday.
"I feel terrible that my daughter's not here, but it's comforting to at least know [Caballero]'s in custody," Abraham said.
Sofia's family says there were red flags in the relationship, and they knew he was involved because the last time they saw her, she was going to pick him up.
"[We] had already given her warnings about him, because he had put his hands on her before and to leave the relationship, and ultimately let her decide on her own and unfortunately resulted in this," Abraham said.
When Abraham first found out he lost his daughter, he says, "first thing I wanted to do is I wanted to kill him...I told the detective that if I found him first, I would be capable of killing him."
Xavier says they're a close-knit family, and they look out for each other.
Abraham shares one of his favorite memories. Sofia was the baby of the family.
"When she was young, [I] would call her princess, my princess, so when she went to school, and they would call her by her name, she would throw a fit and say, 'no, my name is princess,'" Abraham said.
"She was a good person, she was a good girl, she didn't deserve that. She was a tough cookie," Xavier said.
He also urges anyone in an abusive relationship to say something.
"In this younger age where having a toxic relationship is trendy, or they think it's something that's normalized, and it shouldn't be like that," he said. "If it happens, I think anybody in that situation should ask for help, reach out, there's always somebody who's willing to help you."