Body found in wooded area in Travis County; man charged with tampering with evidence
LLANO COUNTY, Texas - The Llano County Sheriff's Office is investigating the death of a man whose body was dumped in a wooded area off Hamilton Pool Road.
On September 17, investigators say they got information that a body had been dumped in the Round Mountain area.
After speaking to multiple witnesses, they were led to the wooded area in Travis County, where they found the body of a man later identified as Martin Rivera Montezuma, of Kingsland.
The 27-year-old's body was taken to the Travis County Medical Examiner's Office and an autopsy was performed. Results are still pending.
MORE CRIME COVERAGE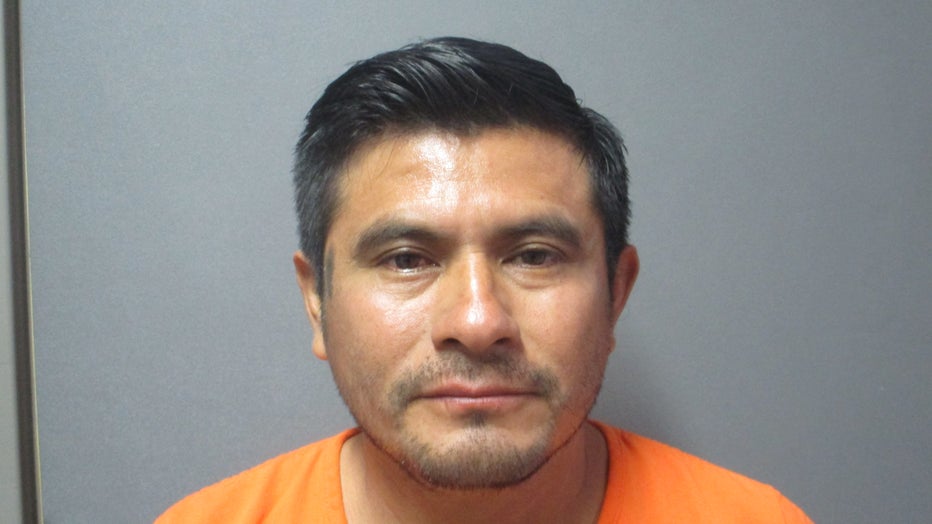 Luis Tahual mug shot. (Llano County Sheriff's Office)
On September 18, around 2:30 a.m., Luis Chacaj Tahual was arrested and charged with tampering with or fabricating evidence (human corpse) with intent to impair. 
Tahual was booked into the Llano County Jail, where he's being held on $50,000 bond and a U.S. Immigration and Customs Enforcement hold. 
An arrest warrant has also been issued for 35-year-old Pedro Chilotillo on the same charge. He is still not in custody.