Central Texas celebrates Texas Independence Day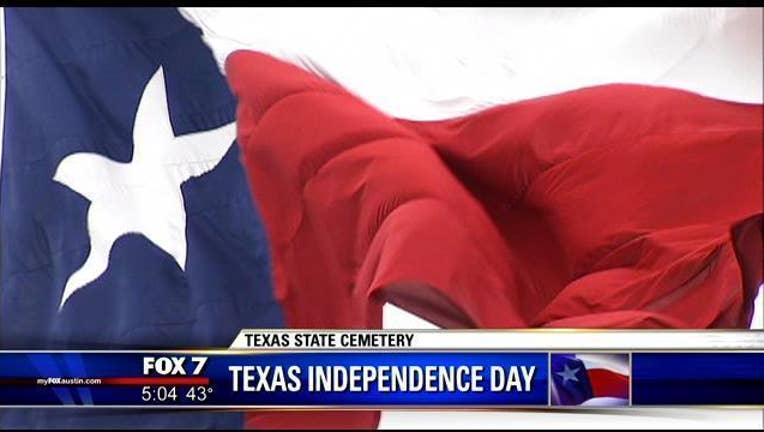 article
AUSTIN, Texas - Monday is Texas Independence Day.
It celebrates the adoption of the Texas Declaration of Independence.
The document was signed by 59 people 179 years ago.
Settlers in Mexican Texas officially broke from Mexico to create the republic of Texas.
Texas State University professor J.F. de la Treja spoke about Texas independence at the Texas State Cemetery.
At the south steps at the State Capitol, they also celebrated Texas Independence Day complete with school kids performing different songs with a Texas theme.