Chipotle renames Kansas City location after Travis Kelce's old tweet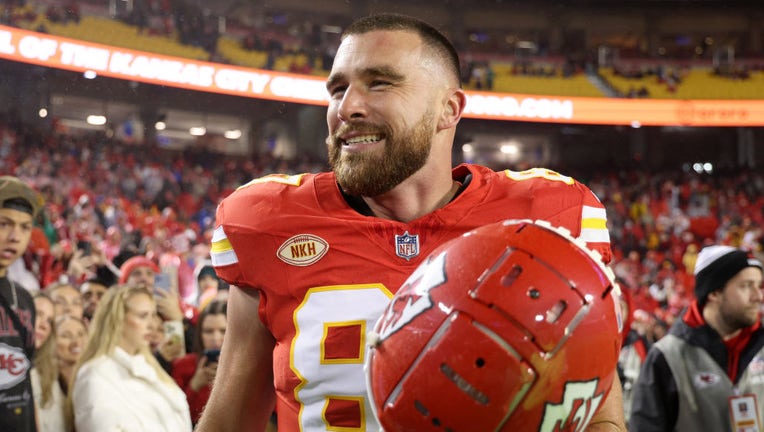 article
KANSAS CITY, Mo. - Always in on the joke, Chipotle changed the name of one of its Kansas City, Missouri, locations in response to a viral tweet from Chiefs tight end Travis Kelce. 
The decade-old tweets by the now-NFL star, who has dominated headlines in recent weeks for his romance with Taylor Swift, have resurfaced thanks to the Swifties.
Many of the posts made in the early 2010s during his time at the University of Cincinnati have garnered thousands of likes on the platform now called X, with fans noting his frequently misspelled words, mostly wholesome content, and loyalty to IHOP, Taco Bell and "#chipolte." 
"I just gave a squirle a peice of bread and it straight smashed all of it!!!! I had no idea they ate bread like that!! Haha #crazy," Kelce said in 2011.
"I HOP!!!!!! I love commin here for breakfast! Ummm I think ill have the T-bone steak n Eggs please! Haha with some white toast on the side!" Kelce tweeted in 2010.
"Went from class to therapy, now I need some #chipolte and then I'm off to check out my new apt!!" Kelce posted in 2011.
Chipotle this week quote-tweeted Kelce's old post, writing on X, "it's me, hi," in a nod to Swift's popular "Anti-Hero" song.
Taking the joke even further, Chipotle announced it had renamed one of its Kansas City restaurants to "Chipolte" before Monday Night Football featuring the Kansas City Chiefs and Philadelphia Eagles, according to FOX 4.
The restaurant chain also shared an image of the sign, located at 4151 Sterland Avenue near the Chiefs stadium, with the letters rearranged.
Kelce's old Twitter activity even caught the attention of "The Tonight Show starring Jimmy Fallon," in which Fallon and The Roots co-founder Tariq "Black Thought" Trotter performed a song in honor of the tweets titled "The Ballad of Travis Kelce."
RELATED: Taylor Swift-themed cruise to set sail in 2024
This story was reported from Cincinnati.