Church employee stole nearly $600K for gambling, Florida vacations, feds say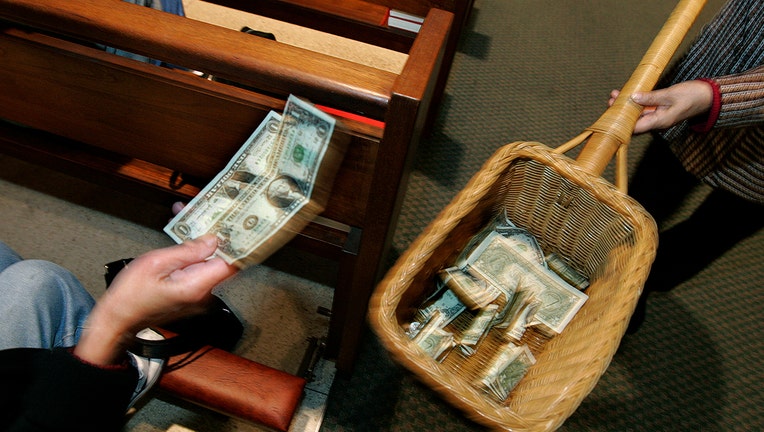 article
INDIANAPOLIS - An Indiana woman has been sentenced to two years in federal prison after stealing nearly $600,000 from the church where she worked.
According to court documents from 2008 to 2021, Marie Carson illegally transferred approximately $573,836.59 from business accounts of a Catholic church and related school in Indianapolis to her own personal bank accounts.
The U.S. Department of Justice said Monday the actual monetary loss is likely much higher, as Carson, 72, admitted to church officials that she began the scheme in 2004.
"For more than thirteen years, this defendant abused her position of trust to embezzle money from parishioners intended for a church and school," said Zachary A. Myers, United States attorney for the southern district of Indiana. "Her greed and desire for lavish vacations outweighed her interest in following the dictates of our criminal laws and the teachings of her church, 'thou shalt not steal.' The sentence imposed today sends a clear message to those who might seek to steal, defraud, and embezzle: we will find you, you will be prosecuted, and you will be held accountable."
Carson pleaded guilty to wire fraud. The sentence was imposed by U.S. District Court Judge Chief Tanya Walton Pratt, who also ordered that Carson be supervised by the U.S. Probation Office for two years following her release from federal prison and that she pay the full amount stolen in restitution.
During these 13 years, the DOJ said Carson was employed at the parish as a business manager and was responsible for processing checks received from parishioners, conducting financial transactions on behalf of the church and school, and was in charge of managing the parish's finances.
According to the DOJ, her scheme was exposed in November 2021, when she was on leave from her position. Carson's temporary replacement noticed suspicious transfers from the parish's gaming account to an external bank account. Further investigation led to the location of over $289,000 in transfers to multiple accounts, including a phantom account created in the church's name.
RELATED: Couple accused of burglarizing church, playing piano on 1st date
Carson was able to maintain the scheme by making false entries into a database used by the parish to track payments. A significant amount of money was used by Carson and her husband for casino gambling and an annual, month-long vacation to Florida, the DOJ revealed.
"This scheme was fueled by pure greed. For more than a decade, the defendant abused the trust of the church and its parishioners to line her own pocket," said FBI Indianapolis special agent in Charge Herbert J. Stapleton. "While she may have benefited in the short term, in the end this perpetrator's deception landed her behind bars. The FBI and our partners will continue to identify and investigate those who engage in these types of illegal schemes and hold them accountable."
This story was reported from Los Angeles.