Dog taken from couple's driveway; man spotted with it in South Austin
AUSTIN, Texas - The Austin Police Department is looking for the man who snatched up a dog from the owners' driveway in East Austin. It happened in August and the dogs' owners have been heartbroken since.
The Ghezes said their dog is old and needs medication and they just want him home so they can take care of him.
"You can see just how confused and panicked he is," Jordan Ghez said as he looked at the last photo he has of his 16-year-old dog, Bentley.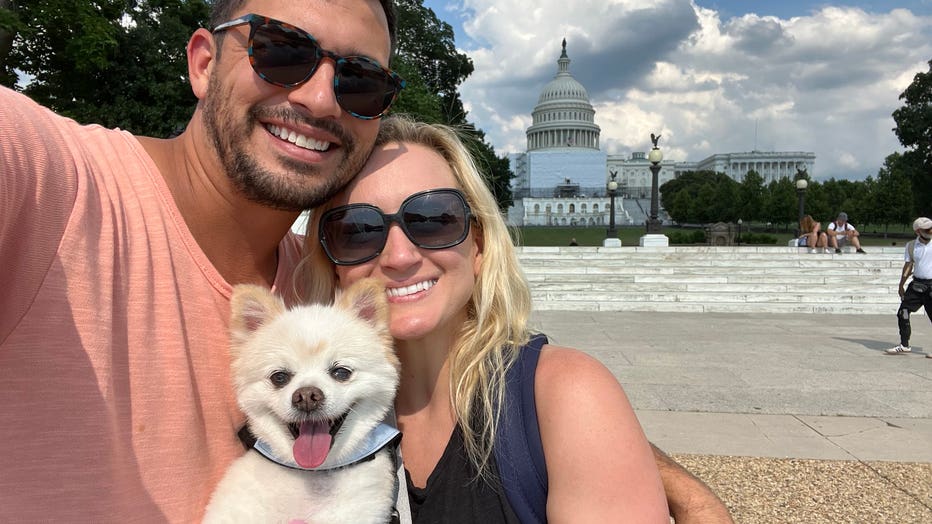 An Austin couple is heartbroken after their dog was stolen from their East Austin driveway.
On August 31, around 8:30 p.m., the Ghezes said Bentley was taken.
"We let him out like we usually do and after about 15 minutes…he hadn't come back to the door," Jordan Ghez said.
They looked around the Montopolis neighborhood and couldn't find him. After watching their ring doorbell camera footage, they saw a man snatch Bentley up.
"Protect your dogs, they're not even safe in your gate," Jordan Ghez said.
A couple of hours later, Bentley was spotted in a store on 1st and Stassney in South Austin.
"Sure enough, this guy was just shopping around holding our dog in a basket," Jordan Ghez said.
Austin police said the man in the pictures is a person of interest.
The Ghezes said they found the footage themselves, and it took weeks for APD to even take down their information.
"We went to the police headquarters downtown to actually file a report, and they informed us that there were no officers available to take a report," Jordan Ghez said. "Police cannot keep up with the amount of petty crime that's happening in this neighborhood."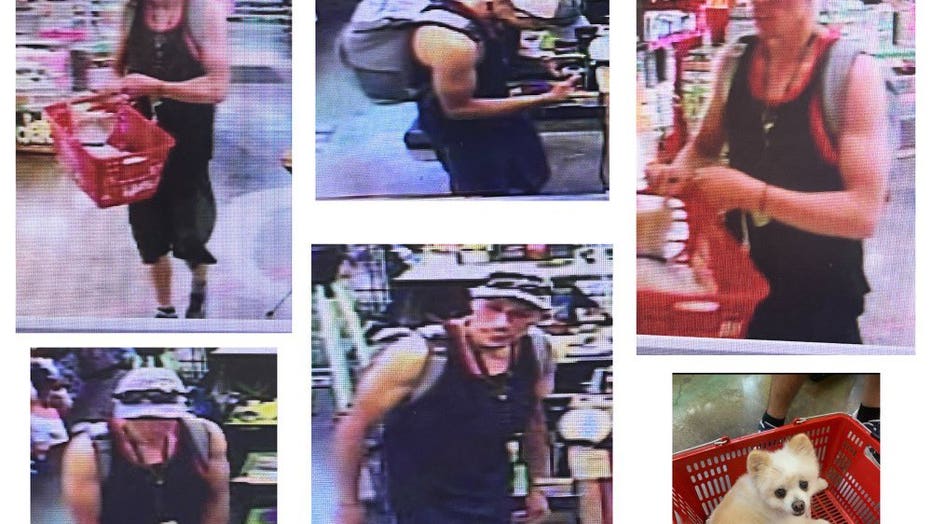 The couple said the man was spotted at a store in South Austin with their dog.
The Ghezes have lived in the neighborhood for seven years.
"It's gotten worse, it hasn't gotten better," Jordan Ghez said.
So, the Ghezes are moving.
"We're hoping to move to a place where when crimes happen, they're punished to dissuade potential criminals from ruining people's lives," Jordan Ghez said.
As this was the last straw.
"A lot of it is the unknown that's just haunting, not knowing what happened, is he alive, is he with another family but also just feeling violated at the same time," Shila Ghez said.
If you've seen Bentley, a blonde Pomeranian who was trouble walking, call the APD Region 3 Detectives at 512-974-6999. This is an active investigation.