Father's Day gift ideas, activities from Austin-area local businesses
AUSTIN, Texas - Father's Day is June 19 and there are a lot of ways to show your appreciation to that special person in your life.
FOX 7 Austin's Tierra Neubaum checked out three different businesses in Austin where you can maybe find that perfect gift. 
Below is a list of other places you can go to either buy something or participate in a fun activity.
___
HOWLER BROTHERS
The company crafts limited-run, high-quality clothing, and goods that draw inspiration from the style and tradition of surfing and coastal sports. 
The Howler Brother's Hacienda is located at 1009 West Lynn Street in the Clarksville neighborhood of Austin. 
There's also a store on South Congress Avenue. You can get more information here. 
LOVE TITO'S STORE
Downtown Austin is now home to the new Love, Tit's retail store where you can get Tito's Handmade Vodka custom items.
There's golf gear, copper-plated barware, and more. 
All net proceeds from every purchase made at the shop go to one of the nonprofits Tito's has partnered up with.
The store is located at 215 Lavaca Street. Details here.
FEELS SO GOOD RECORDS
The record shop/label is inside of a commercial/retail screen printing shop and produces its own line of printed t-shirts. I
The shop has a selection of new and used vinyl across all genres, custom screen printed shirts, vintage clothing and home goods, and more. 
Currently, the name of the print shop is Fine Southern Gentlemen, but Feels So Good says it is in the midst of rebranding to just Feels So Good for all of its services.
More details here.
FATHER'S DAY WHISKEY LONG TABLE DINNER AT HOTEL GRANDUCA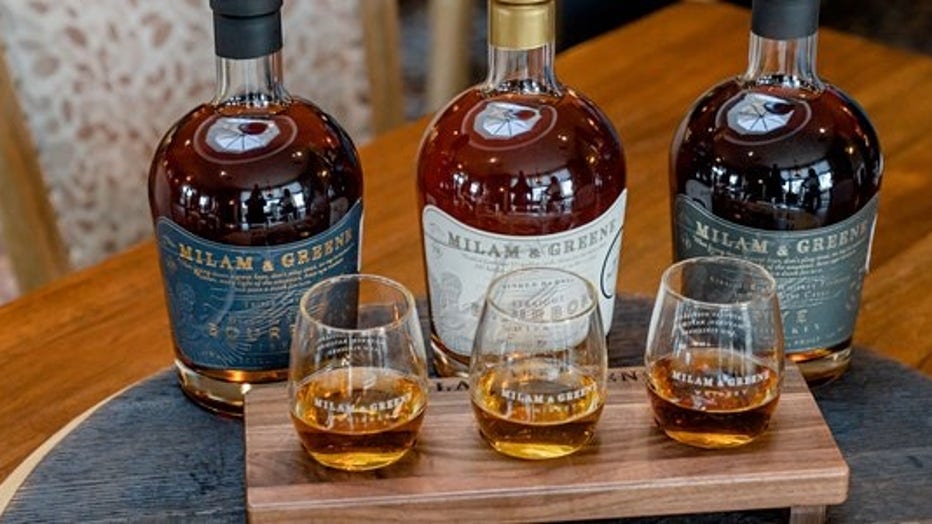 Hotel Granduca is hosting a Texas cuisine and whiskey tasting experience featuring Milam & Green in celebration of Father's Day.
Perfect for a Father's Day gift or an occasion to celebrate dad, this summer supper will feature local flavors and award-winning whiskies in a lively atmosphere with a multi-course dining experience including bourbon-inspired recipes paired alongside a whiskey tasting and presentation from Texas Hill Country distillery, Milam & Greene. Wine will be poured throughout the dinner as well. Tickets are $95 a person and include the multi-course dinner and whiskey tasting. Guests can purchase tickets here and the full dining menu can be viewed here. 
In addition, between June 17-19, Visconti Ristorante will be offering a special Father's Day dinner option featuring a delectable bone-in ribeye with smoked shallot whipped potato, broccolini, baby carrots, and horseradish veal jus ($55).
KENDRA SCOTT
Photo courtesy Scott Bros. by Kendra Scott.
Scott Bros. by Kendra Scott has launched men's Apple Watch bands just in time for Father's Day.
There are a variety of leather, nylon, and metal options.
The bands are the latest in the collection which also includes bracelets, necklaces, and more. You can get more details and a look at the items here.
FAREGROUND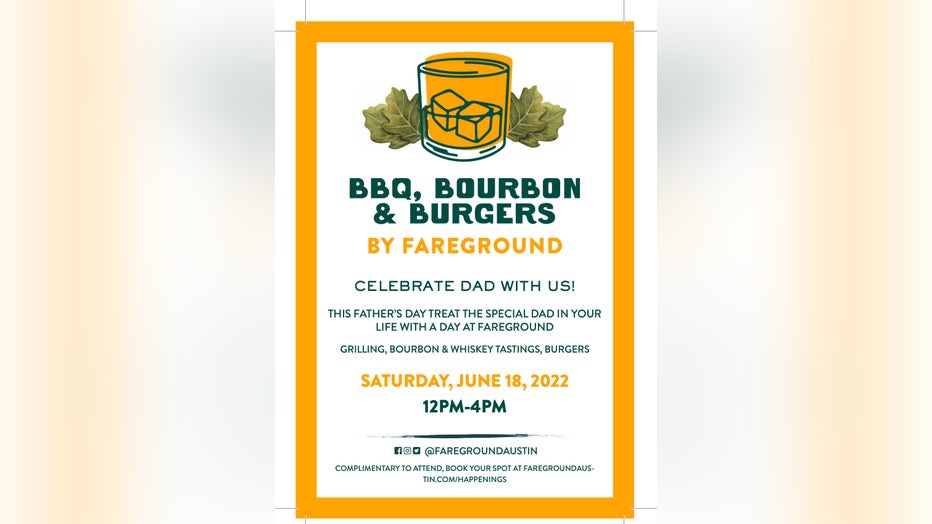 Photo courtesy Fareground
Celebrate Father's Day at Fareground with food that most dads will enjoy: BBQ, Bourbon, & Burgers! 
On Saturday, June 18th, Fareground is offering a day full of grilling and chilling including bourbon and whiskey tastings at Ellis and fresh made burgers with all the fixings. 
Fareground's Father's Day event will take place from noon - 4 p.m. Register for the event for free here.  
NEIGHBORHOOD GOODS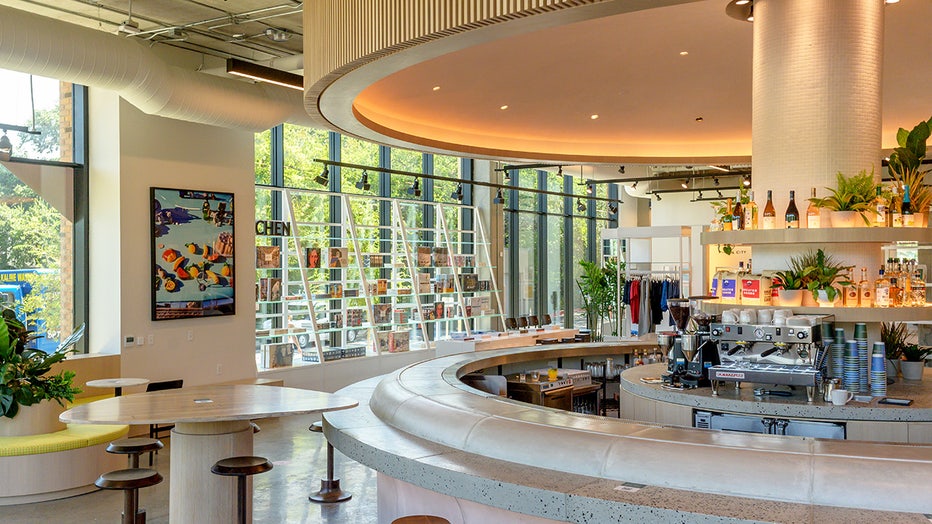 Photo courtesy Neighborhood Goods
Department store Neighborhood Goods on South Congress has different and cool gift ideas. 
There's an ever-changing selection of brands and products from unique coffee table books to cologne, or even some nice athleisure, Neighborhood Goods is a one-stop shop for all things for dad. 
Shop in store at 1007 S Congress Ave Unit 120. 
SNAP KITCHEN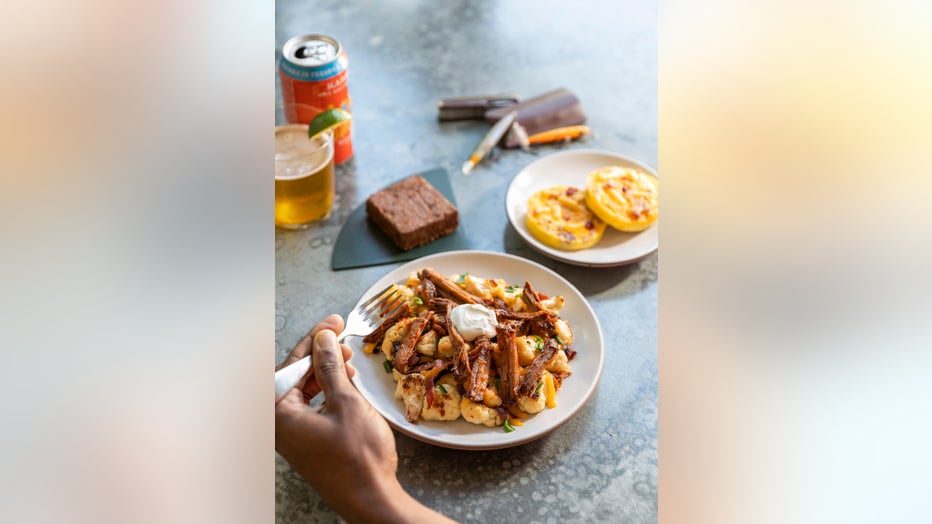 Photo courtesy Snap Kitchen
Snap Kitchen is making it easy to show dad some love this Father's Day with their Father's Day BBQ Bundle. 
From June 14th - 19th, stop by your neighborhood Snap Kitchen, or place an order for delivery for the Father's Day BBQ Bundle and receive Peach BBQ Brisket, Bacon Cheddar Egg Bites, and a Chocolate Brownie for $18.49.
Starting on June 14th, you can order the healthy Father's Day BBQ Bundle by clicking the link here. 
TACODELI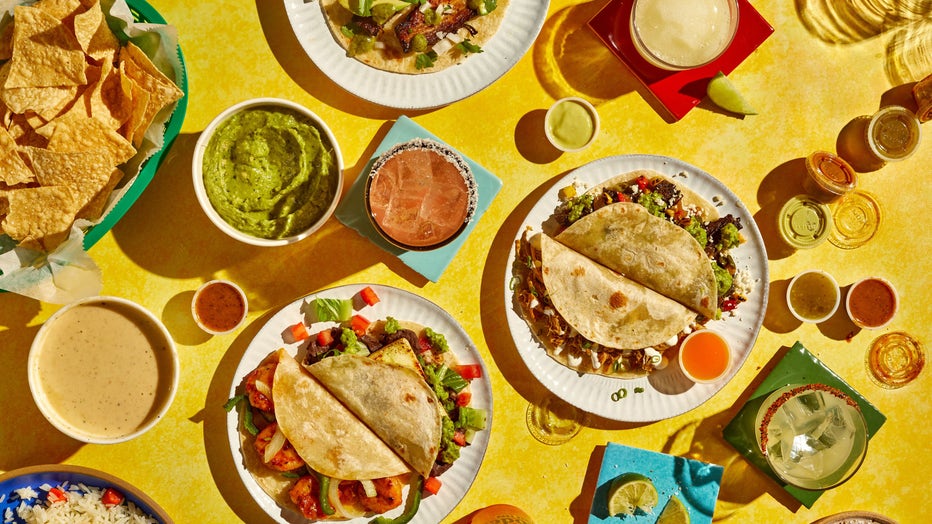 Photo courtesy Mackenzie Smith
Give dad the gift of tacos while getting a little something extra for yourself! 
Running now through June 19th, when you purchase a digital gift card for $25 or more from Tacodeli, they'll throw in a bonus $5 gift card for free. 
Offer is valid online only. Purchase a gift card here. 
TLC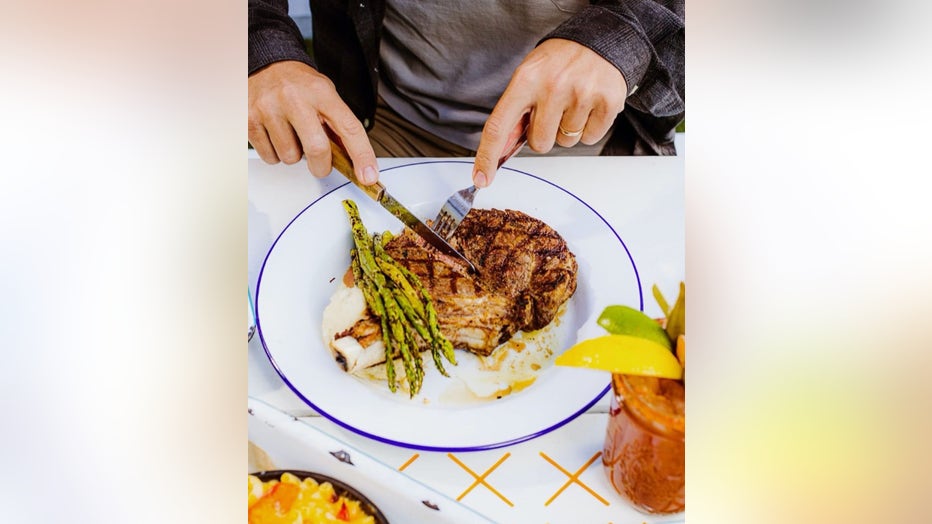 On June 19th, TLC is showing dad the love with their Surf & Turf Special. 
When you purchase TLC's Cowboy Ribeye, you get a complimentary 8 oz. Lobster Tail. The Cowboy Ribeye consists of a 22 oz Grilled Linz Heritage Bone-In Ribeye, served with Roasted Garlic and Rosemary Mashed Potatoes and Grilled Asparagus. 
Offer is available all day on June 19th. Reservations are not required.
WALTON'S FANCY & STAPLE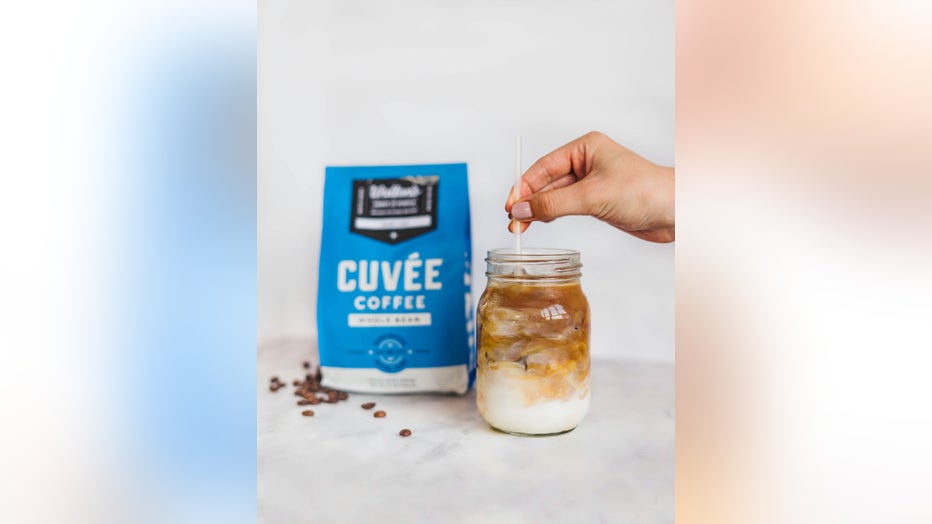 Photo courtesy Dani Parsons
Give dad a little caffeine kick with Walton's Fancy & Staple Father's Day Coffee Care Package. 
When you purchase a bag of Walton's House Blend Cuvée Coffee, Walton's will give you a free bottle of their house-made Vanilla Bourbon Simple Syrup. The sweet and smoky syrup will give dad the pep in his step that he needs to make it through the mornings. 
LONE STAR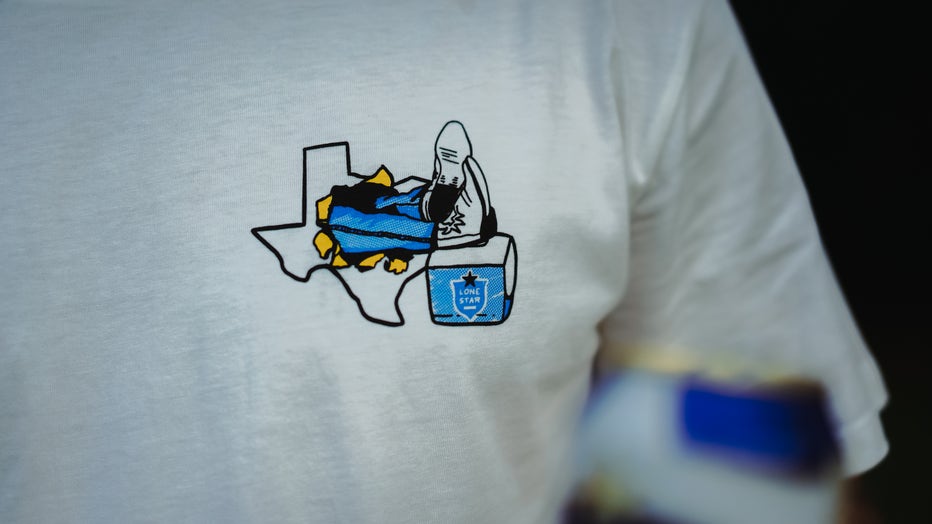 Lone Star Brewing is celebrating Texas dads with new limited-edition merchandise for Father's Day. 
The new items include Lone Star-inspired ballcaps, a variety of t-shirts, pearl snap embroidered shirts, Lone Star branded coolers, a limited edition belt from Austin-based Zilker Belts, and more. 
The Father's Day merchandise line was inspired by the "Modern Texan Dad" and features items for more than just dads, like unisex and women-oriented t-shirts and hats, so that all can embrace the items. 
The t-shirts, ball caps and pearl snap shirts were all created with the help of Morgan Mercantile based in Fort Worth, Texas.
The merchandise is available for purchase online until it sells out. The items can be found here. 
ALDRICH STREET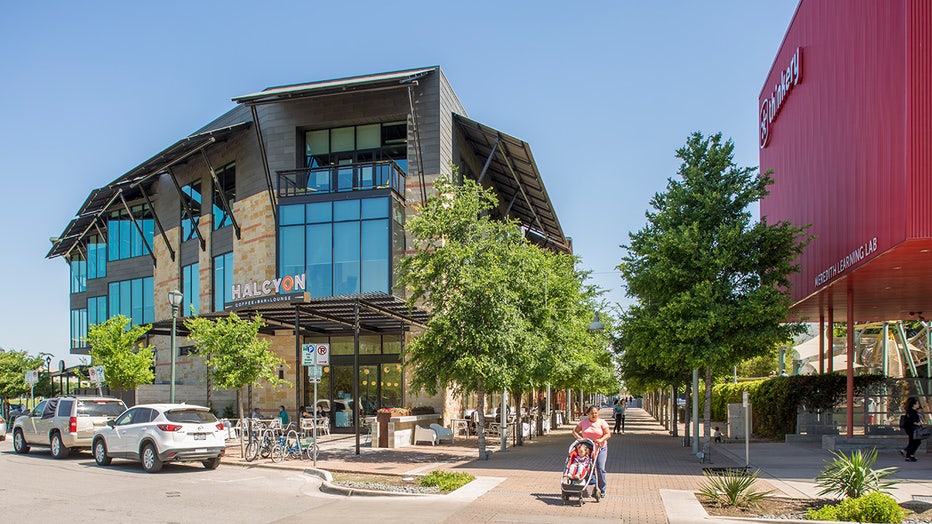 Photo courtesy Thomas McConnell
There's a variety of places to check out on Aldrich Street, the vibrant activity hub of the Mueller community, where you can dine and shop.
Options include stop Whichcraft Tap Room and Bottle Shop, where there's a combination of 29 craft beers on tap, bottles and specialty coffee or B.D Riley's Irish Pub where guests can enjoy spacious and breezy dog-friendly patios, award-winning food, and of course, a nice pint of Irish beer.
In addition to enjoying a nice drink, guests can choose from many places for a meal such as brunch at Halcyon Coffee and Bar or delicious comfort food thoughtfully-sourced and scratch-made from Kerbey Lane Café. 
THE LEAGUE KITCHEN & TAVERN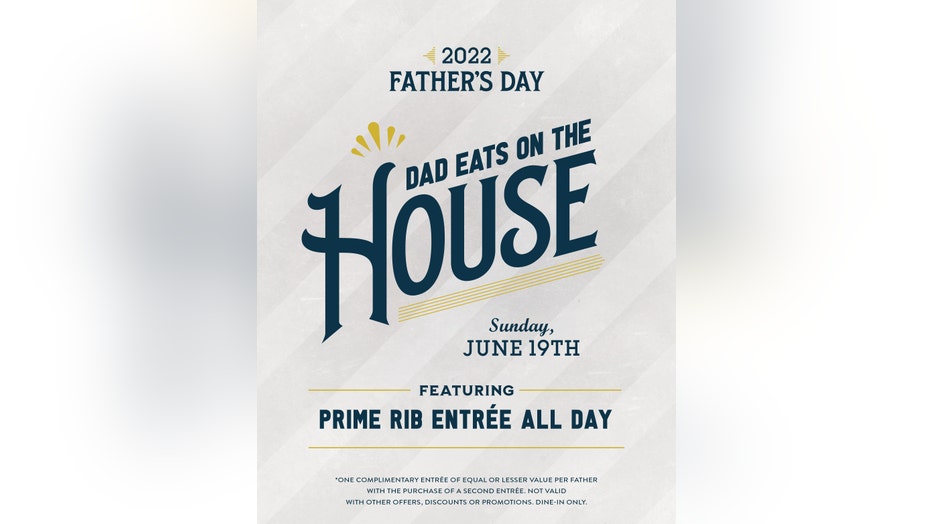 Located in the Hill Country Galleria, The League Kitchen & Tavern will be celebrating with a "Dads Eat Free" special just for him. 
Families can buy one entree and get one of equal or lesser value with the purchase of a second entree. 
At The League, guests can order the Prime Rib Entree all day as well as a variety of options from their menu. 
TONY C'S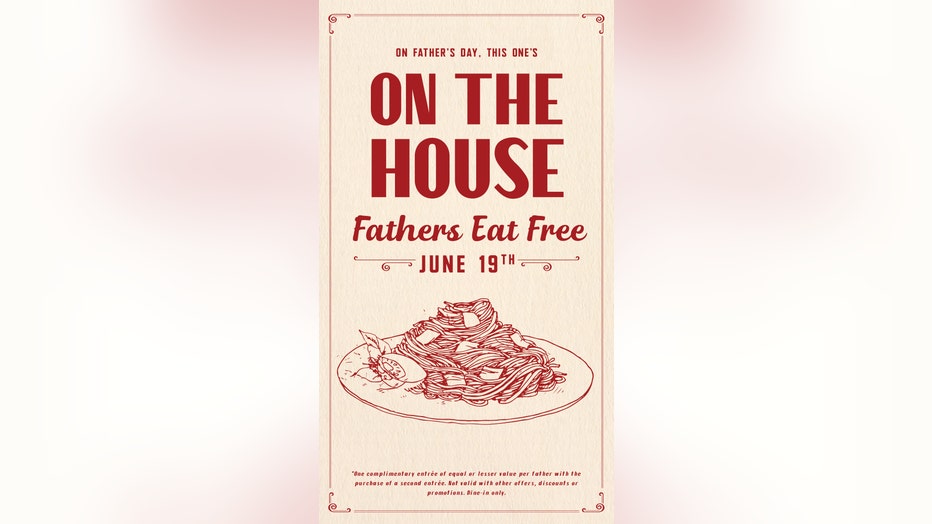 For those looking for authentic Italian food, guests can visit Tony C's where they can choose from salads, sandwiches, pasta, pizza, and more. 
Tony C's is also located in the Hill Country Galleria and is offering a "Dads Eat Free" special as well.
Families can buy one entree and get one of equal or lesser value with the purchase of a second entree. 
FIERCE WHISKERS DISTILLERY
Fierce Whiskers is a minority-owned, American bourbon distillery and modern tasting room is a great place to celebrate dads with a cocktail and a look at how Austin's newest whiskey is being made. 
The distillery gives guests the wide, open Hill Country feel with six acres of outdoor space, while still being in close proximity to Austin's city center.
Guests will not only be able to enjoy tasty cocktails from the distillery but will also be able to snack on chargrilled Texas yakitori by Chef Chris Burnett at the on-site food truck, Char ATX. 
TRUDY'S TEX-MEX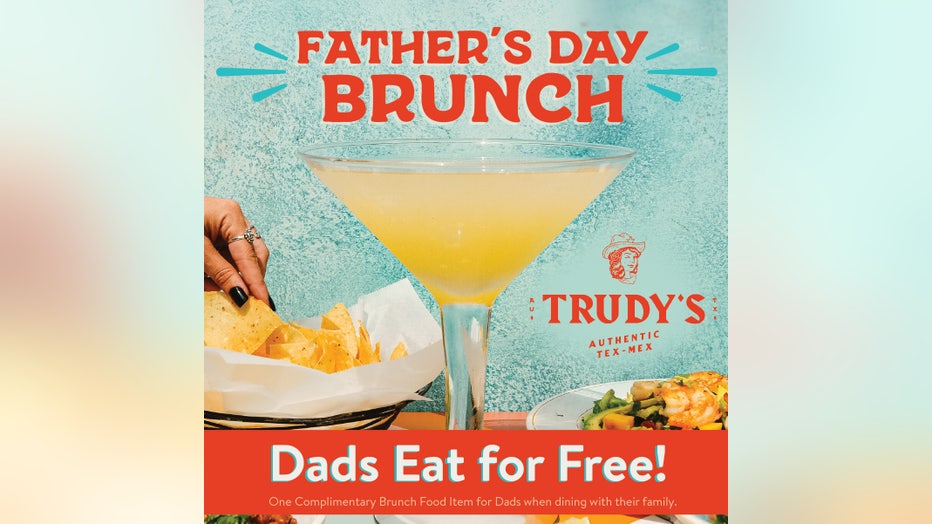 Trudy's Tex-Mex is giving dads a special treat on Father's Day by offering up a first taste of their brunch offerings.
On Sunday, June 19 form 11 a.m. to 2 p.m. at the North and South Star locations, dads will receive a complimentary brunch food item when dining with the family. 
New brunch items include the Trudy's Skillet (chorizo breakfast potatoes, rajas, avocado salsa, pico and cotija cheese, and 2 eggs, cooked your style) or have migas made your way (choose from classic, fajita, enchilada-style, or brisket). 
Traditional breakfast favorites like bread-pudding inspired French Toast and a classic American Breakfast plate are also available and you can wash it all down with a customized Dulce Vida margarita from the "Build-Your-Own Margarita Bar".
CORINNE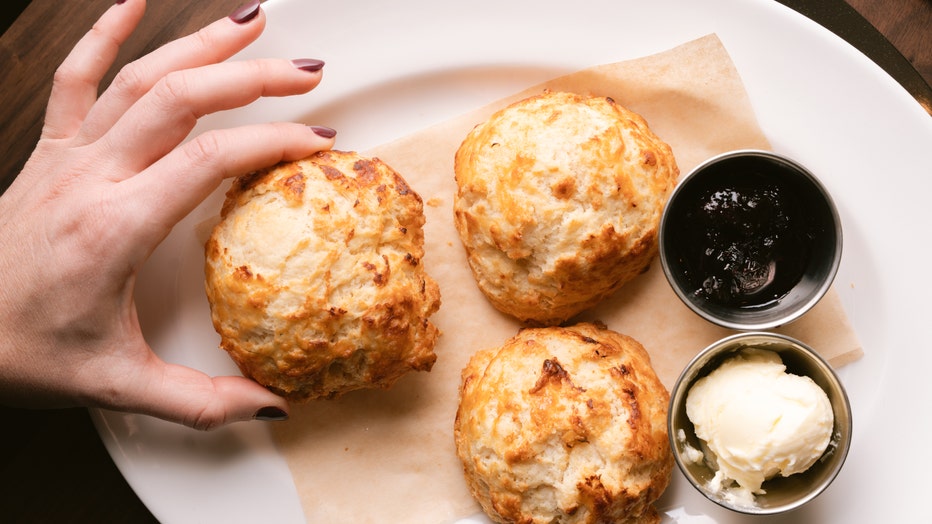 Austin Marriott Downtown's signature restaurant Corinne is a great spot for brunch on Father's Day. 
Popular items to choose from include house made biscuits, a Brush Creek Wagyu Burger, Ora King Salmon, or the signature old fashioned made with Brush Creek Bourbon, Vanilla Demerara sugar and walnut bitters.
Get more information here.