20 storage units destroyed in 2-alarm fire in South Austin, AFD says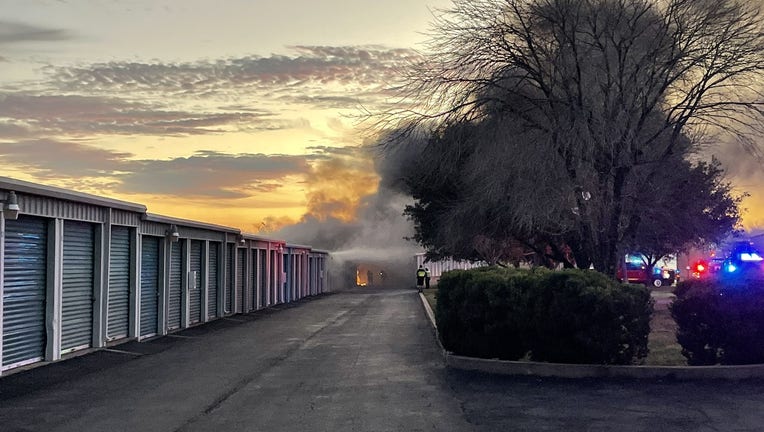 article
AUSTIN, Texas - Firefighters say a 2-alarm fire at a storage facility in South Austin destroyed about 20 units.
The fire broke out Thursday morning on Menchaca near FM 1626.
When AFD and Travis County ESD5 arrived, it was a large, defensive fire, but after more than an hour, crews were able to get the fire under control.
Fourteen AFD A-shift crews were at the fire assisting Manchaca Fire Department. The Travis County Fire Marshal is now working to determine the cause.
Firefighters battling a 2-alarm fire on Menchaca near FM 1626. (Austin Fire Department)