Flood of love for Wimberley community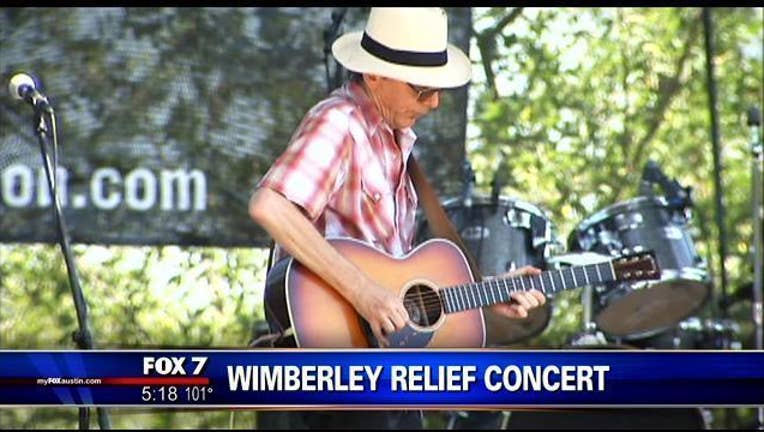 article
It's been more than two months since the Wimberley flood and support continues pouring in.
It's become a nationwide-wide effort to restore the town of Wimberley back to what it once was.
On Saturday, music was part of the healing process.
The Texas Flood of Love concert took place at Nutty Brown Cafe.    
It was put together by grocer Brookshire Brothers, who's had a store in Wimberley since 1996.  
"To help these families and help these communities rebuild because it's a huge tourist mecca, a jewel of the Hill Country. We want people to keep going to Wimberley. We want these families to be able to reestablish themselves and have homes to live in," says Sally Alvis, director of marketing and public relations, Brookshire Brothers.
They partnered with Wimberley-based musician Robyn Ludwick and songwriter Ray Wylie Hubbard to make it happen.
Word of the event spread further than anyone could have imagined, with a lineup that included Bob Schneider to Wade Bowen.
"The blues guys, rock guys, country guys will all come together whenever there's a cause that they believe in, when there's something they can do. You know because a lot of musicians here in Texas, it's not about what they can get by being a musician, a lot of them think what they can contribute by being a musician," says Ray Wylie Hubbard, songwriter.   
There was also an online auction where people could bid for guitars signed by Garth Brooks, Willie Nelson and many other famous artists.
"People were calling us as soon as that flood happened saying 'what can we do to help?' Then they started helping initially and when we said we're putting on this concert, it was just waves of support that came in," says Alvis.
Memorial Day weekend the Blanco River climbed above 40 feet damaging hundreds of homes in the small town.
Money from this fundraiser will go toward rebuilding efforts.
Efforts that get stronger by the day.
"Celebration of recovery. The joy of music and power of music are coming together. People from the community are coming together to try and help heal," says Hubbard.