6-year-old boy dies from injuries following baseball bat attack
GEORGETOWN, Texas - A 6-year-old Georgetown boy who was attacked by an intruder with a baseball bat in September died from his injuries, his father, Arturo Diaz, said.
According to a post on his GoFundMe page, Jeremy Diaz died from his injuries on Nov. 14.
"Our hearts are heavy as we learn of the passing of Jeremy Diaz. In this very difficult time, the Williamson County Sheriff's Office would like to extend its deepest condolences to the Diaz family," said the sheriff's office in a release.
WCSO says it is communicating with the District Attorney's office while awaiting autopsy results. The sheriff's office says they will be pursuing capital murder charges pending those results.
Around 5 a.m. on September 11, sheriff's deputies responded to a disturbance at a home in the 300 block of Rock Mill Loop in Georgetown.
Detectives determined that 39-year-old Daniel Logan was armed with a bat when he forced his way inside the home and attacked two victims. An adult and child were taken to hospitals for treatment.
According to Williamson County affidavits, Logan struck his mother, 65-year-old Cynthia Logan, in the face with a baseball bat, causing an injury to Cynthia's face to include a broken tooth, facial laceration and periorbital edema in her left eye.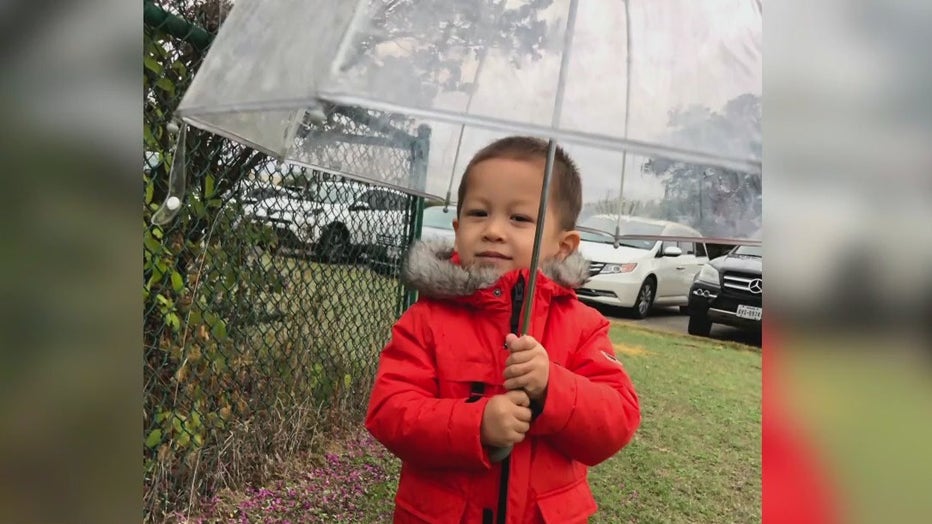 Jeremy Diaz, 6, has been hospitalized since September following an attack with a baseball bat. His father said he died from his injuries in November.
MORE: Georgetown man charged with assaulting 2 people with baseball bat, including 6-year-old: affidavit
Logan also struck Jeremy in the head with a baseball bat, causing serious bodily injury to the child, court paperwork says.
Officials have said the incident was a random act.
Logan was charged with two first-degree felonies, Injury to a Child and Aggravated Assault with a Deadly Weapon against a Family Member. WCSO says following Jeremy's death, those charges could be enhanced to Capital Murder.