Georgetown man convicted of sexual assault by Williamson County jury
WILLIAMSON COUNTY, Texas - A Georgetown man has been convicted of sexual assault by a Williamson County jury. He now faces up to 20 years in jail.
The jury found 44-year-old Augustine Kafe Ikolo of Georgetown guilty of sexual assault on Thursday, November 16 after hearing three days of testimony.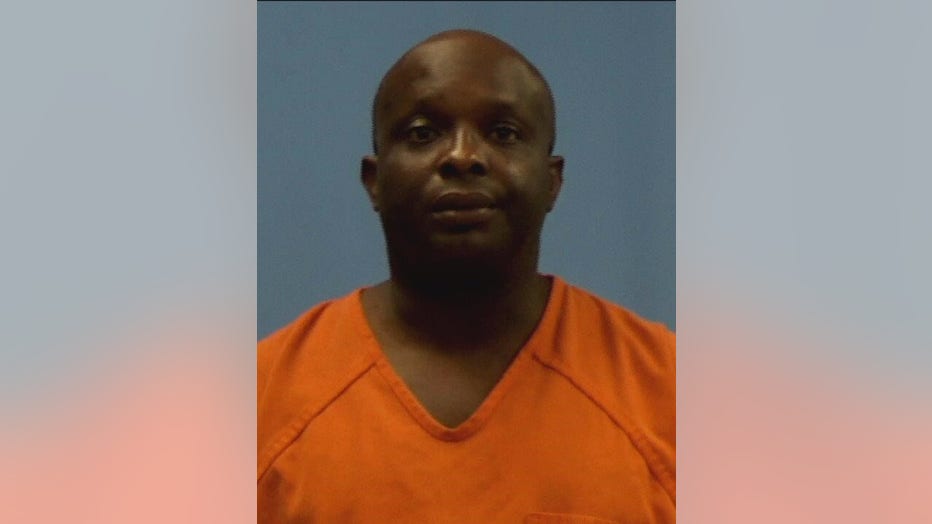 Augustine Dafe Ikolo mug shot. (Williamson County)
The victim met Ikolo on a dating app in December 2020 and agreed to meet him for a first date at a restaurant on New Year's Eve. The next day, Ikolo invited the victim to his apartment.
During the night, Ikolo assaulted the victim several times. The victim then tried to plan an escape plan. 
The victim was finally able to escape from the apartment. Police said Ikolo continued to harass her with calls and texts from different phone numbers for days after the assault.
The victim reported the assault to the Georgetown Police Department, who arrested Ikolo on January 27, 2021.
"I am pleased with the jury's verdict in this case, which sends the message that sexual assault will not be tolerated in Williamson County," said Williamson County District Attorney Shawn Dick. "I commend the survivor for her courage and cooperation throughout the investigation and trial in bringing Ikolo to justice. My office will continue to protect the citizens of Williamson County from sexual predators, and we will seek the appropriate punishment for Ikolo at his sentencing to ensure he is held accountable for this crime."
Sentencing will begin on December 14.