Get paid $1500 to binge-watch 15 wedding movies
Dream job alert: Binge-watch some films and take home some cash.
The jewelry company Shane Co. announced it will award $1,500 to someone who can commit to watching 15 wedding movies. 
"This is not just another weekend movie marathon," Shane Co. wrote on its website. "This is your chance to relive some of the most iconic wedding moments in cinematic history while getting paid for it. Trust us, you'll want to say "I do" to this opportunity!"
Here are the movies: 
My Big Fat Greek Wedding
Wedding Crashers
The Best Man
Bridesmaids
Runaway Bride
My Best Friend's Wedding
The Wedding Singer
Father of the Bride
27 Dresses
Four Weddings and a Funeral
The Corpse Bride
The Princess Bride
The Proposal
The Wedding Planner
Bride Wars
Shane Co. is looking for someone to binge-watch all 15 of the movies over the course of four weeks. The run time of these films adds up to just under 27 hours, putting this gig at a rate of $56 per hour.
The company said the winner must genuinely love movies, especially those that end with "I do." The person must also keep their favorite movie snacks on hand (Bonus points if it's a wedding cake!) Then, the winner must also be able to spot something blue, something borrowed, or something new in each film.
The winner will be asked to fill out a worksheet on the movies watched to help Shane Co. gain important insights on weddings as depicted by Hollywood. Once the task is complete, the winner will receive a $1,500 payment.
To qualify, applicants must be 18 years or older and a U.S. citizen or permanent resident to apply. You can enter here.
The deadline for contest entries is January 1, 2024. The winner will be announced on Jan. 5, 2024.
But Shane Co. is no stranger to these contests.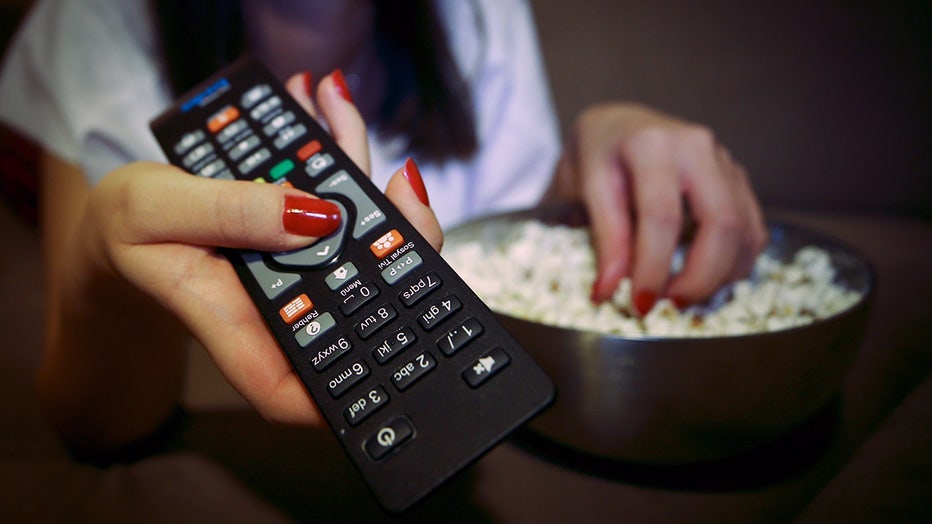 Woman watches television while eating popcorn. (Credit: Photo by Ercin Top/Anadolu Agency/Getty Images)
The company is also awarding $1,000 to someone who can commit to making their bed daily for 30 days. 
To qualify, you must be able to make your bed every day for a full month. You must also have the ability to provide insightful thoughts on how the daily exercise impacts your overall feelings. You can apply here.
In January, Shane Co. also offered men and women the chance to win $1,500 by going on 15 first dates. 
RELATED: Looking for love? You can get paid $1,500 to go on 15 first dates
The selected winner was required to secure 15 dates with 15 different partners, through a dating app or another avenue, and document the journey over the course of five months. 
This story was reported from Los Angeles.