Girl, 8, born during mom's cancer battle pens letter after disease returns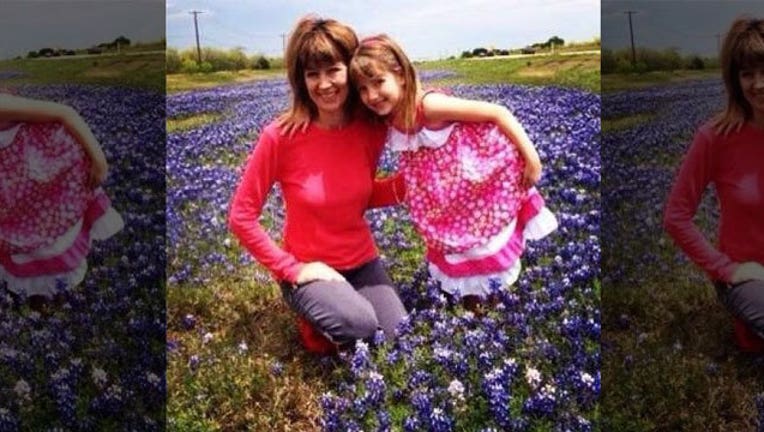 article
A Texas girl whose mother gave birth to her while battling cancer has made an online plea to raise money for further treatment and what could be end-of-life care after the disease returned and spread to her brain.
Elle Marie Faith Hintz, 8, of Corsicana, wrote the letter on GoFundMe.com, where she asks for donations for her mother, Joan Dymand-Hintz, who was first diagnosed with breast cancer in August 2007— one week before she learned she was expecting her first daughter, Elle Marie. According to the GoFundMe page, Joan underwent six rounds of chemotherapy while pregnant, and Elle Marie was born healthy on March 12, 2008 at the Mayo Clinic.
"Because of how healthy I was and how grateful she was, she made my middle name Faith," Elle Marie wrote in the letter, which she explained her two big brothers, Reid and Jack, helped her write.
But the years that followed brought on more sickness for Joan— not only more cancer but also congestive heart failure in 2009, the result of excess stress and medication.
"Even before I was born my mom has had cancer," Elle Marie wrote. "She has had it in her breast, in her bones, and now she has brain cancer. She has been fighting it for almost 9 years now!"
In January 2014, Joan was diagnosed with cancer in her bones in more than seven places, and, after undergoing treatment, in July 2015, scans indicated she had developed 24 cancer tumors on her brain.
"My mom cried and told me every day she loved me and that everything would be okay," Elle Marie wrote.
In August 2015, Joan underwent whole-brain radiation, but she is still fighting for her life. Now, the little girl and her brothers are rallying supporters online to help make what may be Joan's final days more comfortable.
If you would like to donate to Elle Marie and her family, click here. 
Read more on FOX NEWS.