Family of missing Temple woman looking for answers three months after her disappearance
AUSTIN, Texas - A Temple woman, who hasn't been seen for almost three months, was last spotted in Round Rock. Her loved ones are hoping someone will come forward with any information to help find her. 
Family members say 22-year-old Haleigh Murphy was last seen on June 16 around 11:30 p.m. at Eddie's Tavern in Round Rock.
She was supposed to be in the Austin area for a quick weekend, but her family couldn't get ahold of her Monday. They reported her missing. 
Her sister, Harley Murphy, was watching her two-year-old son, who misses his mother.
"Been really stressful trying to watch her son and him asking for her almost every day and then him going to her room or finding something of hers and asking about her," Harley said.
Haleigh's mother, Becky Mitchell, who lives in Fort Worth, says Haleigh was with a man Friday who was supposed to take her to pick up a rental car the next day. 
"There's been no bank activity. She hasn't used debit cards. She hasn't used credit cards. She hasn't even used her phone. It's like she just disappeared literally 11:30 at night on June 16, and no one knows where she's at," Mitchell said. "It is very hard not knowing the unknown."
The Texas Rangers are investigating the case.
According to the DPS Missing Persons Bulletin, Haleigh was last seen wearing a light purple T-shirt, jean shorts, and light purple Vans. She has multiple tattoos.
"If you know something about how she went missing, why she went missing, or where she's at, and you're not telling anybody, I mean, that's just think it's your family. If a member of your family was missing, why wouldn't you want someone to speak up?" Mitchell said.
Haleigh is an Army veteran. Brittney Ketchum has been her best friend since they went to basic training together.
"I feel like she is a fantastic person. She was the life of the party. She has an amazing heart, and she's the funniest person to be around. She's so carefree," she said.
Ketchum was stationed in Korea when Haleigh went missing.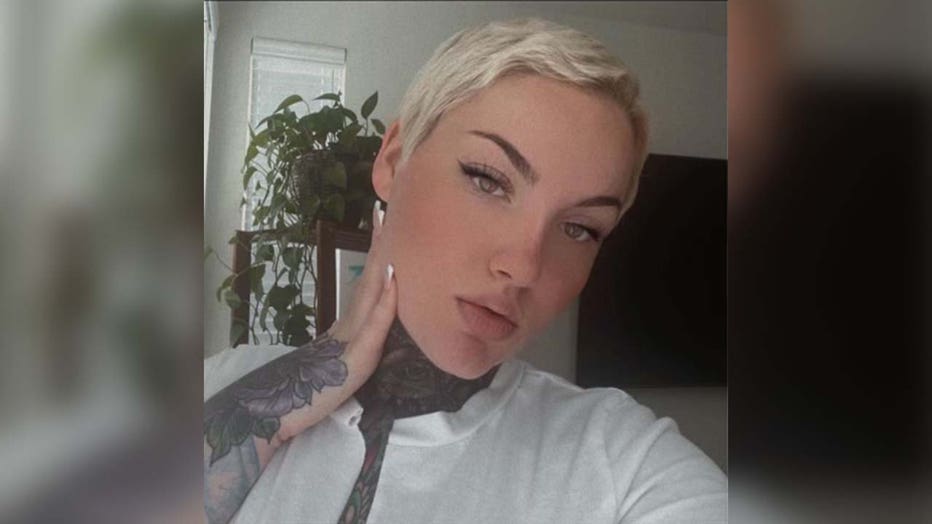 "It's been pretty hard, especially with me being so far away," she said.
She recently requested to be back at Fort Cavazos to be closer to Haleigh's son. 
"No one just goes missing in thin air. There are people out there who do know something, and I feel like just be a decent person and at least give us closure or any type of information," she said.
"We just want her to come home, back to her son, back to her life," Harley said.
"Work it as if it was your own daughter missing," Ketchum said would be her message to investigators.