Missing Georgetown teen found by San Antonio police
GEORGETOWN, Texas - A missing Georgetown teen has been found.
16-year-old Ava Zandra Harris was found by the San Antonio Police Department on Aug. 14, says the Georgetown Police Department, two weeks after she went missing. 
Ava's family members told FOX 7 Austin in early August they were worried after not hearing from her for a week. They say Ava went missing from their home near 130 and 971 on July 30. 
"Two words. Pure hell," Doyle Harris, Ava's father, said.
"It's definitely difficult," Jennifer Diblasi-Harris, Ava's mother, said. 
Jennifer says Sunday night, everything seemed normal. Monday morning, Ava was gone. The cameras on the house didn't pick up when she left, and by the evening, she still hadn't come home. 
"I ended up calling the police and reporting her as missing at that point as a runaway, because I was just unclear of if she left on her own or what the circumstance was," she said.
Jennifer says Ava's phone is either off or she doesn't have her phone. She also doesn't have her mental health medication.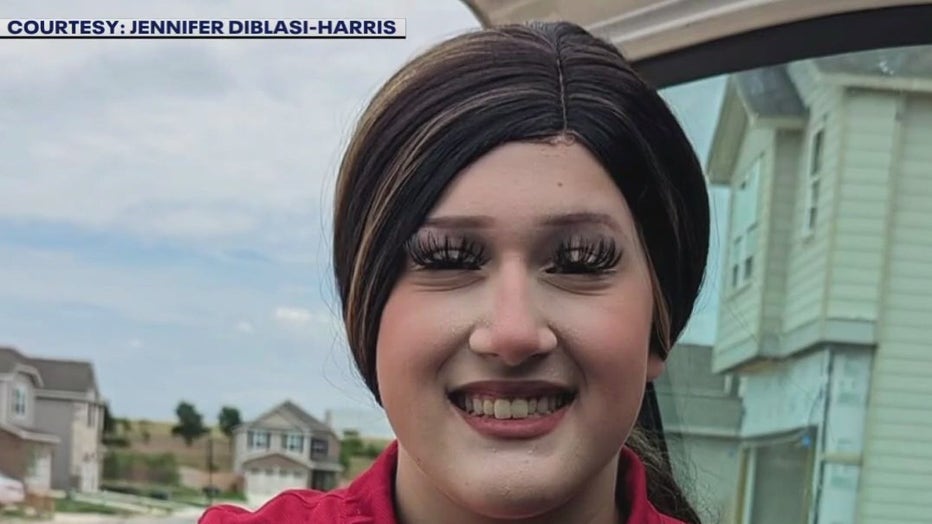 16-year-old Ava Zandra Harris left her home in Georgetown last Sunday. Her family says she's been missing for a week. Photo courtesy: Jennifer Diblasi-Harris
"That's the problem, it's been seven, eight days now without meds. And so finding her is the utmost of importance, but especially because she's at this point probably not thinking as clear as she should be," Jennifer said.
Georgetown police say they received information that Ava was spotted on August 7 at a Jack in the Box on Oltorf Street in South Austin.
Jennifer says Ava has left home before, but there is usually some sort of communication, unlike this time. 
"It's making us very alarmed of like, what's going on because we just cannot reach her, and she cannot reach us at this point," Jennifer said.
Ava has green eyes, is 5'7", and is 165 pounds. She has short brown hair and occasionally wears a bonnet. 
"I feel she's in danger, especially since we've had no contact. She's not on her meds, and I just feel like she's getting drawn into the wrong group of people," Jennifer said. 
Jennifer says if anyone sees Ava, they shouldn't pressure her. 
"She just needs the basic information of, you know, 'Ava, we want to help you,' you know whether it's call the police or call 911 or let us help you," Jennifer said.
"Don't ever think that it won't be my daughter or my son that will have this happen," Doyle said.
Ava's parents are also asking anyone who may have seen her post on social media to let them know. They say they're grateful for people who have reached out with possible leads.