Wisconsin veteran's motorcycle journey with trained service dog, Rylee
HARTLAND, Wis. - A trip to the West Coast and back – just a Hartland man, his motorcycle and his dog. 
"I leave all my stress behind – no stress. No anxiety," said Thomas Sarnowski.
Sarnowski just got back from a vacation most people could only dream of.
"This whole trip I did – I didn't plan at all. Very little. I knew I was headed west," Sarnowski said.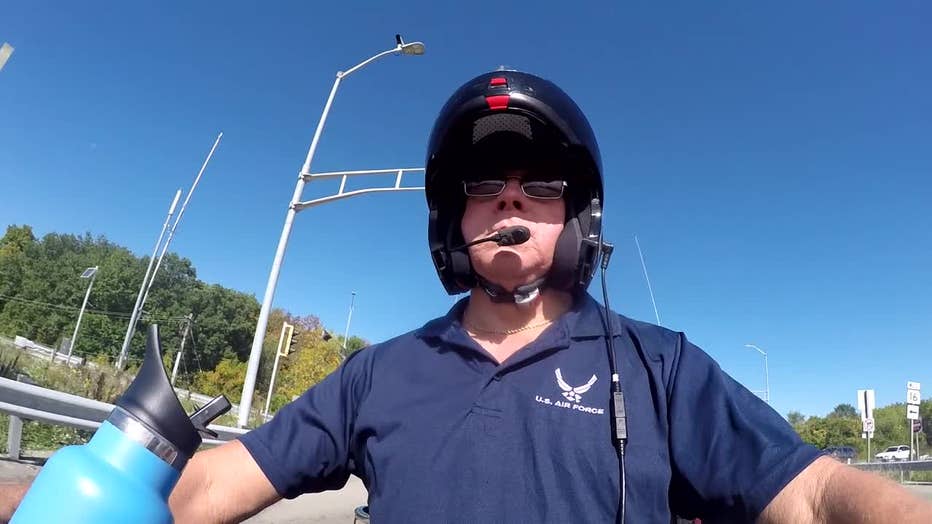 The journey took him 20 days. Sarnowski logged 6,800 miles on his Honda Gold Wing. He trekked through 16 states and 12 national parks.
SIGN UP TODAY: Get daily headlines, breaking news emails from FOX6 News
But if you think this is just a story about someone's vacation, we should tell you who else was along for the ride. 
"This is Rylee," Sarnowski said. "Been my riding partner for about four-and-a-half years."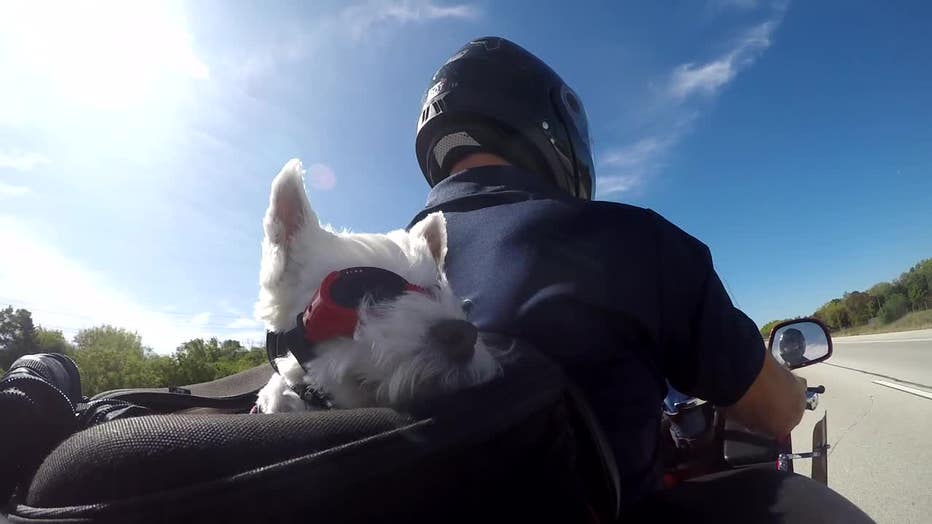 Rylee is Sarnowski's West Highland Terrier. He is buckled into a basket on the back of Sarnowski's bike – ready to ride. 
"Having a human on the back is different than having a service dog on the back. He's never argued once with me where we are going," Sarnowski said.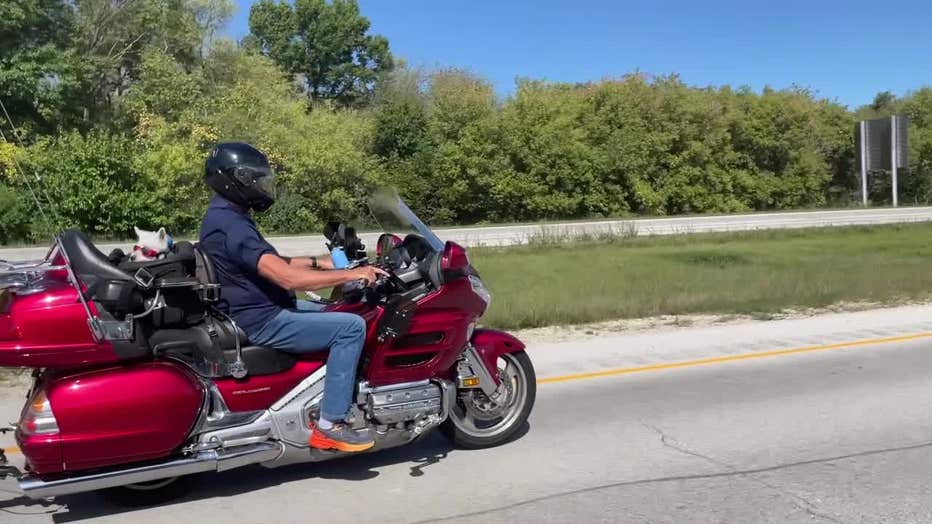 Their trip halfway across the country was a vacation for Sarnowski, but it was work for Rylee. He is a trained service dog. 
"I saved him, he saved me," Sarnowski said.
FREE DOWNLOAD: Get breaking news alerts in the FOX6 News app for iOS or Android
Sarnowski retired from the United States Air Force in 2004 – after more than two decades of service. Doctors diagnosed him with PTSD and chronic anxiety a few years ago. Without Rylee looking after him, Sarnowski said he would never have gotten this far. 
"He's my life. He's my lifeline," Sarnowski said.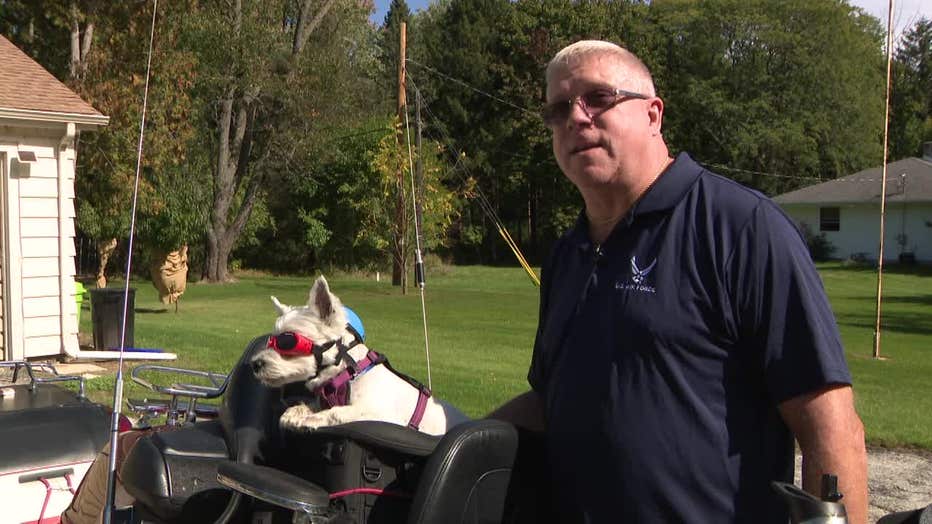 The American Psychiatric Association has been studying the impact service animals have on veterans. One study found a reduction in symptoms and improved social interactions.  
Sarnowski said in 2024, he might take Rylee on a road trip through Canada.
Sarnowski and Rylee's road trip info
Sept. 6-25, 2023
6,718 miles
National parks visited
Humboldt-Toiyabe National Forest, Nev.
INYO National Forest, Calif.
Yosemite National Park, Calif.
Stanislaus National Forest, Calif.
Alcatraz Island, Calif.
Pinnacles National Park, Calif.
Sequoia National Park, Calif.
Joshua Tree National Park, Calif.
Tonto National Forest, Ariz.
White Sands National Park. N.M.
Mammoth Cave National Park, Ky.
Indiana Dunes National Park, Ind.
States visited
Wisconsin
Iowa
Nebraska
Wyoming
Utah
Nevada
California
Arizona
New Mexico
Texas
Oklahoma
Arkansas
Tennessee
Kentucky
Indiana
Michigan