Homeless family member charged with arson in fire that displaced nine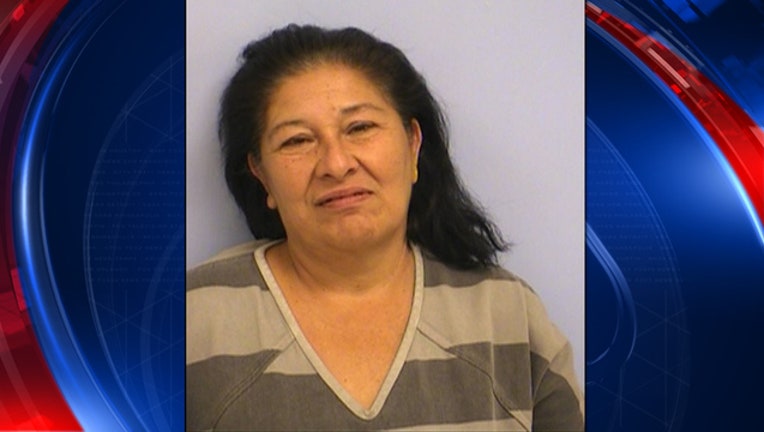 AUSTIN, Texas - The Austin Police Department has made an arrest in the East Austin duplex fire that displaced nine. 56-year-old Olga Guzman-Calderon is charged with arson, a first degree felony, for the early morning fire on Sunday, June 30. 
According to the Austin Police Department, Calderon is the sister of one of the residents who was displaced during the fire. She was seen fleeing from the area immediately after the fire started. 
Calderon had been temporarily staying with her sister and her sister's family for the last month. She was allowed to sleep on a sofa within the carport area, according to police. After multiple disputes with Calderon, including on the morning of the fire, she was asked to pack her stuff and leave. 
Calderon became enraged and then stated that she was "going to turn on the fire," according to her family members. She also stated that for the Fourth of July she was going to bring over a big surprise. She then went on to display an explosive noise with sound and hand gestures. 
It is believed Calderon intentionally set the duplex on fire with her 13-year-old, 16-year-old, and 29-year-old nieces and nephews asleep inside the home. 
Calderon is being held in the Travis County Jail with a $75,000 bond. 
---
RELATED