La Grange ISD honors football player who died after battle with cancer
LA GRANGE, Texas - Friday night football in a small town is a big deal. 
Last week during Friday night football, La Grange ISD hosted their first ever Paws for the Cause football game.
"They get to put somebody's name on the back who has either battled cancer, cancer or succumb to cancer. And then those funds for that from that jersey go to support people who are battling cancer within La Grange ISD," says La Grange head football coach, Kyle Cooper.
It was an emotional night for many families at the La Grange vs Giddings game. At the start of the game, the player and the person they are representing were able to walk down the field.
That game meant a lot to this year's senior football players. One of their teammates, Cesar Villasana, died from cancer over a year ago.
"I'm wearing my jersey for my little cousin Cesar Villasana, who passed away from cancer a year ago," says Orlando Sanchez, high school senior.
"It's awesome. You know, we feel like we're really honoring him and somebody that we all love. And, uh, it's just a great way to honor him a couple of years after and still. And we love him and remember him every day," says high school senior Bennett Barber.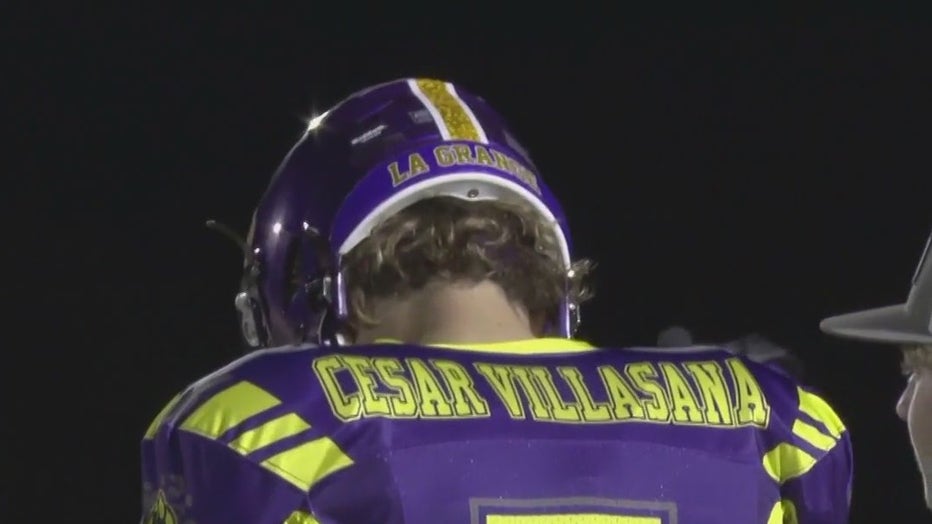 Students say being able to raise funds for families means a lot to them because they are able to help out their community.
"We're going to fight like everybody. Like, oh, those people are fighting cancer. So we're going put a battle. We're going to come out winning just like we hope they do," says Sanchez.
Caring for a person who's battling cancer can put a toll on a family. Paws for the Cause helps alleviate some of that pain.
One hundred percent of the profits will go toward the families to pay for expenses as they travel to receive treatments while fighting cancer
"We're starting pretty small this year. It's really just the jerseys and football. But I really believe it'll grow within this community," says Cooper.