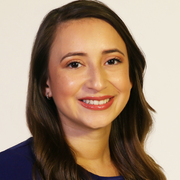 Jessica Rivera is a multimedia journalist at FOX 7.
She is from Dallas, Texas and she graduated from the University of North Texas with a degree in Converged Broadcast Media with a minor in Spanish.
Jessica is fluent in Spanish and a member of the National Association of Hispanic Journalists.
Before joining FOX 7 Austin she was working at FOX 44 News in Waco.
When she's not working, she's out exploring Austin, and she enjoys hiking.
If you have story ideas, you can reach her on her social media accounts or jessica.rivera@fox.com
 
The latest from Jessica Rivera