Woman believes brother's 2015 death at Lady Bird Lake is 'connected' with recent deaths
AUSTIN, Texas - Eight years have passed since 22-year-old Julio Santos III was found dead in Lady Bird Lake.
"I'm a little overwhelmed," his sister, Melanie Raymond, said of how she's currently feeling. 
Since 2015, at least four other people have either disappeared or been found dead in the lake near Rainey Street. This includes two recently in less than two months. 
In 2015, Santos was home in Austin for a week after graduating and was set to start a new job in Seattle.
"A fantastic kid. He was smart. He is one of a kind," Raymond said. "He was just a great kid. Just an amazing guy."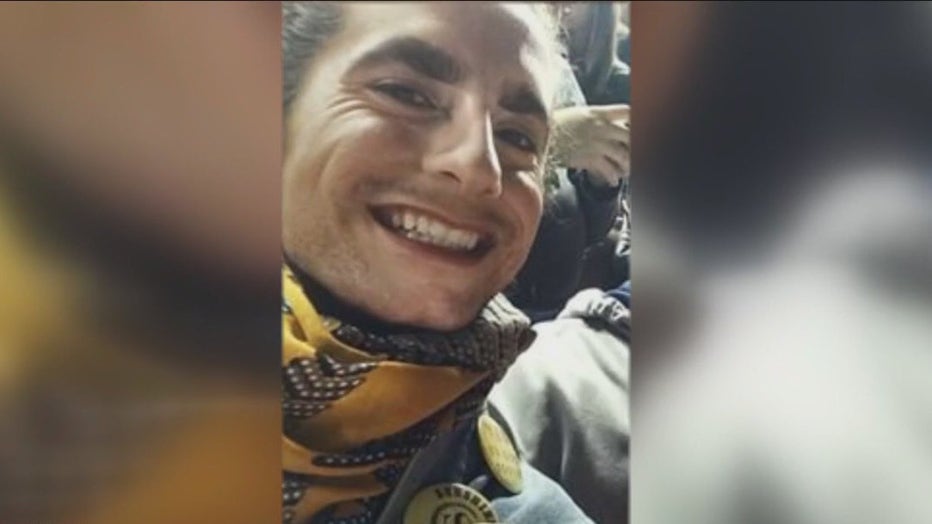 Julio Santos III, 22, was found dead in Lady Bird Lake in 2015. His sister spoke to FOX 7 Austin after several others were found dead near the Rainey Street Entertainment District.
RELATED: Austin City Council approves second resolution to increase safety on Rainey Street
His life was cut short. While his death certificate says drowning, Raymond doesn't agree. 
"I think he was drugged. I think he was over-served. I think he was lured over there," she said.
She says any sight of the lake can be triggering.
"I picture him being scared and not knowing what to do and being hurt. And I just imagine the worst," she said. "That's what we always call it: It's not Lady Bird, it's not Town Lake. It's the Death River."
At Austin City Council's meeting on April 13, family members of others who disappeared or were found dead in the lake called for more safety measures.
"I think they're connected. They're too much the same to be a coincidence," Raymond said.
The city says at this point there's no evidence of foul play in any of the cases.
"It's like APD is reading from a script, and it's the exact same things. And if they were different, why would they be saying the exact same things? So, yes, I think they're all connected," Raymond said.
City Council passed a resolution that calls on the city manager to come up with a safety plan, including exploring the capacity fo have Park Rangers patrol and EMS stationed on the trailhead. The city manager is also tasked with looking into HALO cameras for the area and working with bars to prevent over serving alcohol. 
Raymond says she wants to see clear action, not just talk.
"If they are adopting resolutions to pacify, that's not enough. If they're going to adopt a resolution and take ten years to do it, that's not enough. So far, all we've received are empty promises," she said. "We should be able to have fun and not have to worry about our loved ones being found in the river and being told, 'oh, they just drink too much.'"
There are already temporary lights and fencing up, and the city says a permanent infrastructure plan is in the works. 
Raymond says she hopes the momentum keeps going. 
"This seems to be bigger. There's a lot more attention," she said. "I hope it won't fizzle out again. I hope it doesn't."