Leander brothers compete, win at Junior Olympics thanks to donors
LEANDER, Texas - In July, two Leander brothers qualified for the Junior Olympics in Iowa, but after months of practice, it wasn't skill holding Jahmai and Jahmaikel McKenzie back from competing. It was money.
"You made their dream a reality," said Tanya Jarret McKenzie, the brothers' coach and mom. "It was just an overwhelming feeling of gratitude."
Central Texans, both friends and strangers, paid the extra $5,000 and then some to get the brothers to Iowa.
"I did very good, I think," said Jahmai. "Like my mom said, I did fall in the hurdles."
But Jahmai got back up and placed second in his competition for the pentathlon and sixth in the high jump.
His brother didn't leave empty-handed either.
"It was an amazing, amazing performance by the kids," said Coach Tanya. "We came back with a national champion. Jahmaikel won the high jump."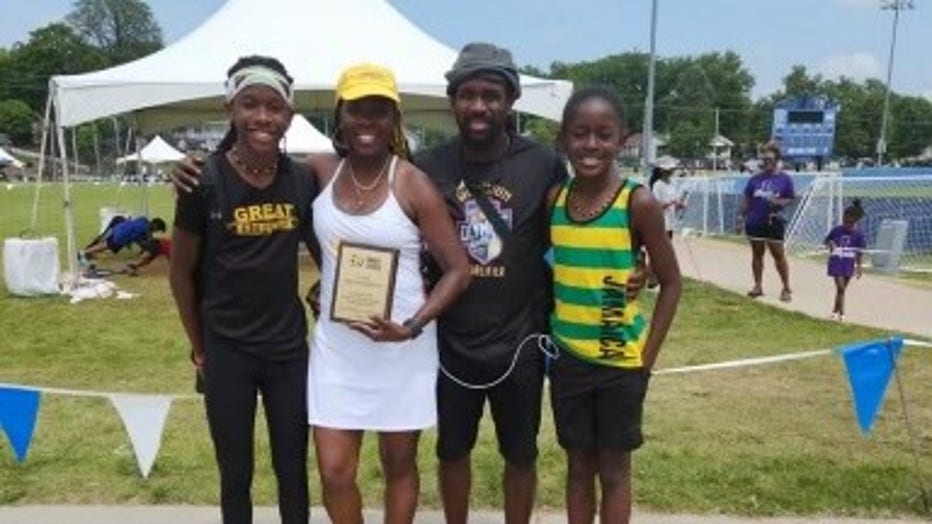 Jahmai and Jahmaikel McKenzie are coming home winners from the Junior Olympics in Iowa. The brothers were able to compete thanks to the generosity of Central Texas, both friends and strangers.
Jahmaikel came home a national champion and is also the second-place winner in his pentathlon.
Coach Tanya said her kids are leaving with a greater lesson.
"It taught them a lot," said Coach Tanya. "Not just being competitive and the opportunity that they got, but they were willing to share with what they've gotten."
If there's one thing they could say to the donors, it's this:
"Thank you so much for donating," said Jahmaikel. "This has been a dream come true of mine."
"I'm just very thankful," said Jahmai.
"Thank you to the Leander community too because ya'll took care of us," said Coach Tanya.