Louisiana teen awarded over $10 million in scholarships, makes final college decision
A Louisiana teen, who received more than $10 million in scholarships and was accepted into more than 185 colleges and universities, has made a decision on which school he plans to attend. 
Dennis Maliq Barnes, 16, announced on Friday that he's headed for the Ivy Leagues and will be attending Cornell University this upcoming fall semester. 
RELATED: Louisiana senior, 16, awarded more than $9 million in scholarships 
"I want to express great gratitude for the support system in high school, at home, and from my professors on the collegiate level. I have committed to Cornell University and intend to pursue computer science to move on to practice software development later," said Barnes. "Today is an exciting day for me and my family, and I look forward to working with Cornell's College of Engineering over the course of my undergraduate education.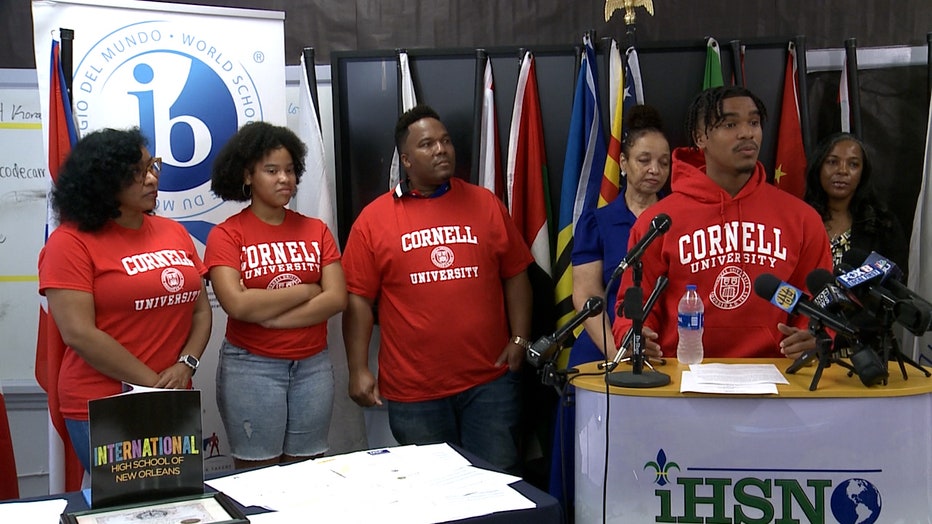 FILE - Maliq and his family during a news conference May 5, 2023, announcing his final college decision.  (IHSNO)
Cornell University is the best place for Barnes to pursue his desired undergraduate degree, he explained during a Friday news conference. 
"I would like to go to a school that would set me up the best and give me a quality education. And for what it is that I'm trying to do, for my undergraduate education, I want to do computer science. Cornell is the best Ivy League for engineering. I've done my research on it and it was something that definitely appealed to me," Barnes said. 
He also noted that he would like to venture out of his hometown of New Orleans, Louisiana, and "experience new things." 
"I thank God for allowing me to stay consistent. It's not always easy because there are days when you don't feel like going, you don't feel like [you want to] keep moving, you don't feel like working. There were tired days so, I definitely thank God for allowing me to get through those days," Barnes said.
Barnes also said his parents were supportive and set up a good foundation for him to succeed academically.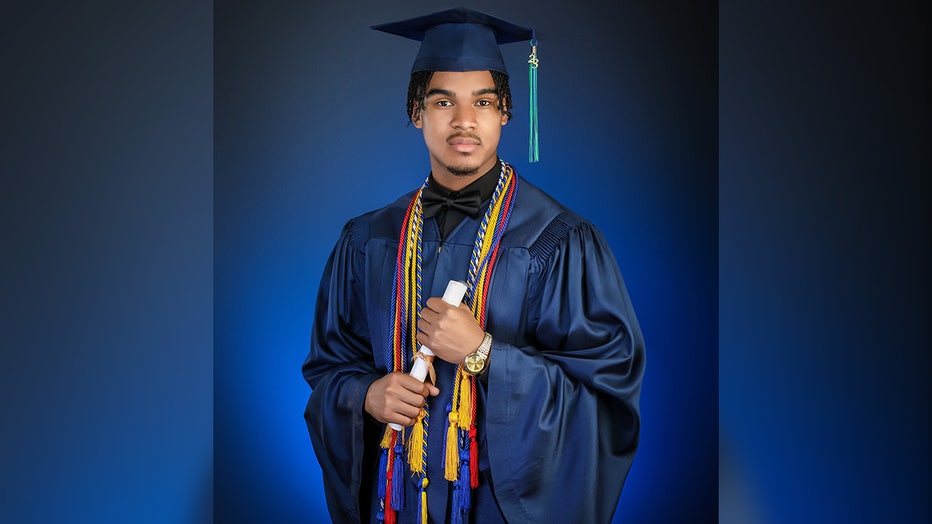 Dennis Maliq Barnes senior graduation photo. (Carl Lynch/Image 1 Photography)
"I give them a lot of credit and I thank God for them because they are always there for me, they're always in my ear and I know they have my best interest at heart, so they're always going to guide me in a direction that I know is going to be the best for me. So, I trust them, definitely," Barnes said. 
Banres made headlines in recent weeks after his high school claimed he broke a national record for the most scholarships offered to a graduating senior. 
FOX TV Stations previously reported that Barnes had received more than $9 million in scholarships which was already an amazing feat, but since then, Barnes received more money in scholarships to push him over the $10 million mark. 
Barnes told FTS that he'd hoped to reach $10 million in scholarships by the end of April. 
This story was reported from Los Angeles.