Nearly 1,500 lbs marijuana found in portable-toilet truck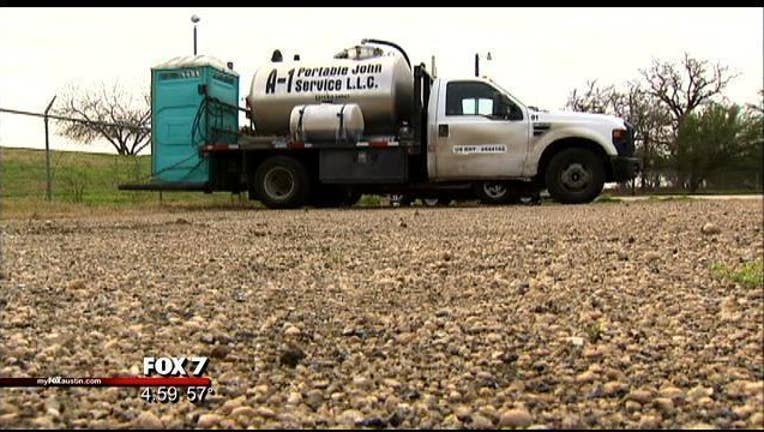 article
FAYETTE COUNTY, Texas - The Fayette County Sheriff's Office has a reputation for hauling in big loads of drugs but when an unusual truck rolled into the back parking lot, the deputies were less than enthusiastic.
"At first I thought I'm not helping," said Lt. David Beyer with the Fayette County Sheriff's Office.
Inside the tank of this truck used to clean port-a-potties was nearly 1,500 pounds of marijuana.
"Right here is a wall and there's a cut out just big enough to fit those bundles through."
When a deputy got inside to clean it out, he realized the 57 bundles were sitting in human waste.
"It was over his boots," explains Lt. Beyer.
The truck was not stolen. Deputies say the man who was driving it, identified as Jose Navarro, is the owner of the company and both the tank and port-a-potty strapped onto the back were functional.
"It is some in there too cause its all the port a potty is an actual potty. It was an operating company."
Lt. Beyer says Navarro was stopped on I-10 for a traffic violation. When questioned, Lt. Beyer says his story of why he was traveling through the county did not make sense.
"He said he was on his way to Houston for a job interview. So, who would drive a vacuum truck like this from Laredo to Houston for a job interview?"
Navarro gave deputies consent to search and it went downhill for Navarro from there.
Deputies will now send what they confiscated from the port-a-potty truck to the state lab for an official weight.
"I don't know if the guys see the story you're doing they may turn us around," Lt. Beyer said.
If anything, deputies say let this be a lesson for drug users.
"Buyer beware, whoever buys and smokes marijuana just think you could be getting some of this stuff."
Navarro was charged with possession of marijuana.