US Marshals arrest man for North Austin apartment complex murder
AUSTIN, Texas - An Austin man has been arrested for a murder at a North Austin apartment complex earlier this week.
US Marshals apprehended 52-year-old Stacey Donnell Easley for the April 18 fatal shooting at an apartment complex in the 8200 block of the North IH-35 southbound service road.
The Austin Police Department says someone called 911 and reported someone had been shot. When officers arrived, they found 29-year-old Johnny Edmondson lying on the ground inside an apartment. ATCEMS attempted lifesaving measures, but Edmondson had suffered trauma to the head and died on the scene. 
A homicide investigation led investigators to identify Easley as a suspect, and an arrest warrant for first-degree murder was obtained on April 20. APD asked for assistance from the Lone Star Fugitive Task Force to find and apprehend Easley.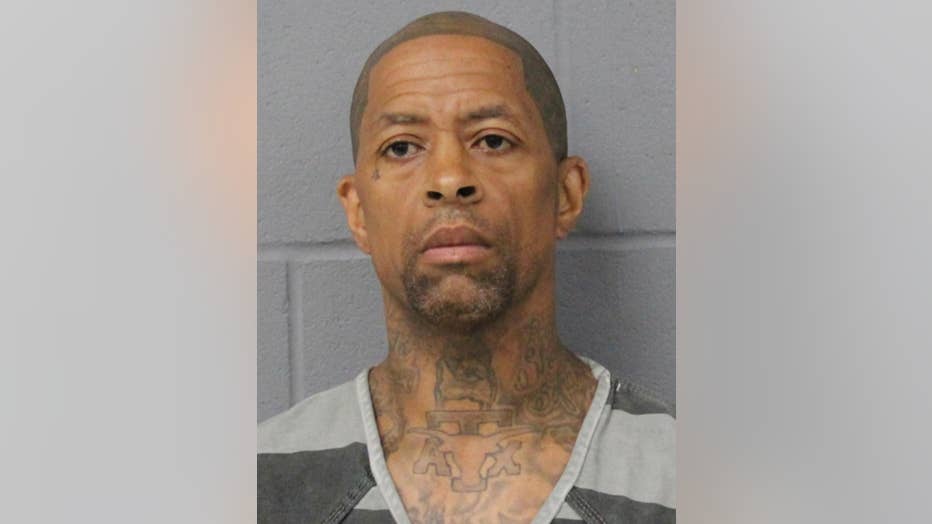 Stacey Donnell Easley (Austin Police Department)
According to the arrest affidavit, a woman told police Edmondson was her child's father. She had also recently dated Easley. She told officers Easley was going to drop off some furniture at her new apartment but came at an unexpected time, and Edmondson was there. 
The paperwork says Easley got upset with the woman, and Edmondson went outside, but Easley followed him, and they exchanged some words. Edmondson went back inside, and Easley shot him.
Edmondson's mother, Tonya Nixon, who is also the Travis County Precinct 1 Constable, says this would be her message to Easley. 
"Why? Why, you're 52-years-old, you don't have to shoot my son, 29-year-old. I would ask him why, and I know at some point I will have to forgive him, because God says so at some point," she said. "My son was basically trying to protect her, trying to protect the other person, and it escalated from there is what I've been told."
Nixon says the last time she saw her son was about a week before his death. 
"I have my moments, this feels like a dream. That was my only child, but I'm trusting God," she said. 
When Edmondson was killed, she was at a training for work. 
"To make a long story short, an individual called me through Facebook and told me she had heard my son got shot in the head. That's how I initially found out. Worst call in the world," she said. "I had to start my own research, make the calls try to see if I could confirm that the body APD had was my son's... it has nothing to do with me being in law enforcement, because I'm a mother first."
She says she found something that made her proud when going through his items.
"He rededicated his life to Christ. In fact, I found this, and he signed it April 1, so that was a very confident moment for me, to know that he gave his life back to Christ. He knew who Christ was," she said.
Nixon says this is how she wants the world to remember her son as she prepares to lay him to rest.
"He was a dancer like me. He was very happy. Everybody that knows Johnny would tell you, you would hear the story over and over and over, his smile is all you're going hear, his smile, him being 100, him being real, being the go-to," she said. "Was he perfect? No, but he knew right from wrong, he respected, he respected people."
Easley was arrested in the 8800 block of Redfield Lane in Austin without incident and has been booked into the Travis County Jail.
Anyone with any information is advised to contact the Austin Police Department at 512-974-TIPS or submit tips anonymously through the Capital Area Crime Stoppers Program by going online or calling 512-472-8477.
APD says this case is being investigated as Austin's 24th homicide of 2023.