Officer-involved shooting leaves Austin man in critical condition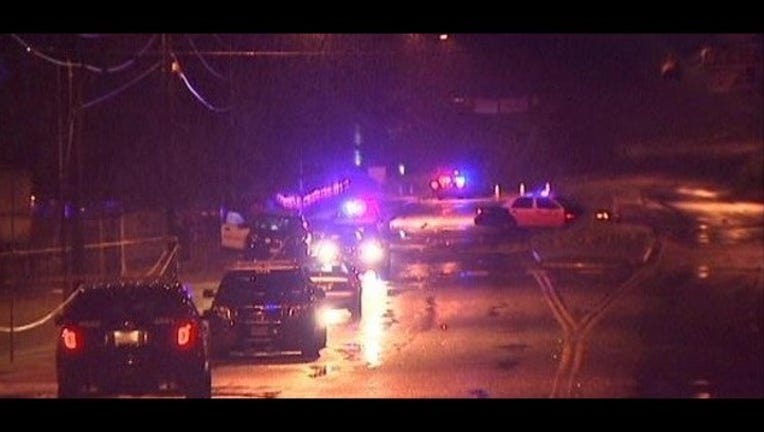 article
An Austin man is in critical condition tonight after he was shot by an Austin police officer.
It's possible, the man was shot by two officers.
It happened in East Austin.
Police aren't saying what caused them to use deadly force.
A street lined with police cars and crime scene tape is what could be seen surrounding Walnut Creek Apartments early Sunday morning.
"I'm here with Assistant City Manager Ray Arellano, Police Monitor Margo Frasier, Commander Pat South," says Asst. Chief Brian Manley, Austin Police Department.
All here to talk about an officer-involved shooting at 6409 Springdale Road.
The Austin Police Department was called out to a disturbance there at 1:00 a.m.
The caller told them that a man was walking around the apartment complex with a gun and acting aggressively.
They were also informed that the man may have been under the influence of PCP.
"Our first officer arrived and given the nature of this call and danger involved, that officer waited for additional officers to show up," says Manley.
Police tell FOX 7 they approached the subject who was standing on an upstairs balcony.
At least one officer believed he was armed with a pistol or weapon along his waistband.
He was given commands to give up before they felt it was necessary to use deadly force.
"We had two officers that fired their weapons. One officer has been with the department for a little over a year. The other officer has been with the department for about two and a half years," says Manley.
There is still no answer as to why the shots were fired.
APD says that will be the focus of their investigation.
Shortly after the officer-involved shooting, a small crowd gathered and became unruly.
"At that point it was believed that it was not safe to bring EMS in until we actually got that under control, so EMS coming in could focus on tending to the victim," says Manley.
It took officers at least nine minutes to get the crowd under control.
Then the suspect was taken into custody where a weapon was recovered.
It was after that, that medics were able to tend to his wounds.
"Suspect involved in this is a 29-year-old black male, who is currently in the hospital, in ICU, in critical condition," says Manley.
As the investigation continues into what happened, both officers involved in the shooting have been placed on paid administrative leave as standard policy.
This case will undergo a thorough review by the Internal Affairs Division, with oversight by the Office of the Police Monitor.
The District Attorney's Office and APD's Special Investigations Unit will also conduct a review .