Officials in San Marcos investigating series of explosions
SAN MARCOS, Texas - The San Marcos Fire Marshal is investigating a series of propane explosions in the area of 801 Chestnut Lane.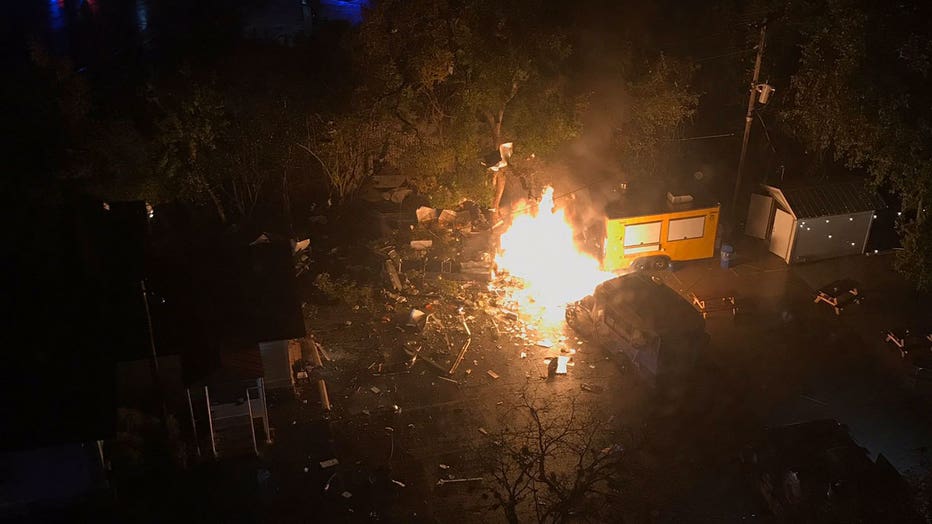 There were no evacuation orders but residents in the area had been asked to avoid windows and stay indoors. That order was lifted just before 7:30 a.m.
Twitter user @b1ttybee captured video of the explosion.
The fire department has opened the sidwalk on LBJ for pedestrian traffic and officials say that Texas State students on Chestnut can cut across to LBJ behind Treff's Tavern.
LBJ is closed at Sessom Drive and Chestnut Lane is closed at LBJ and Forrest is closed at LBJ due to the investigation. People are asked to avoid these areas during their morning commute.
This is a developing story and will be updated as more information becomes available.