Over $186,000 seized from bus driver in Flatonia traffic stop
FLATONIA, Texas - A man from Mexico was arrested and over $186,000 was seized following a traffic stop in Flatonia.
According to the Fayette County Sheriff's Office, investigators conducted a traffic stop on a bus traveling westbound on I-10 near Flatonia for a traffic violation. Investigators interviewed the driver who reportedly gave inconsistent stories about his travel pattern and other criminal indicators had been observed.
SIGN UP FOR FOX 7 AUSTIN EMAIL ALERTS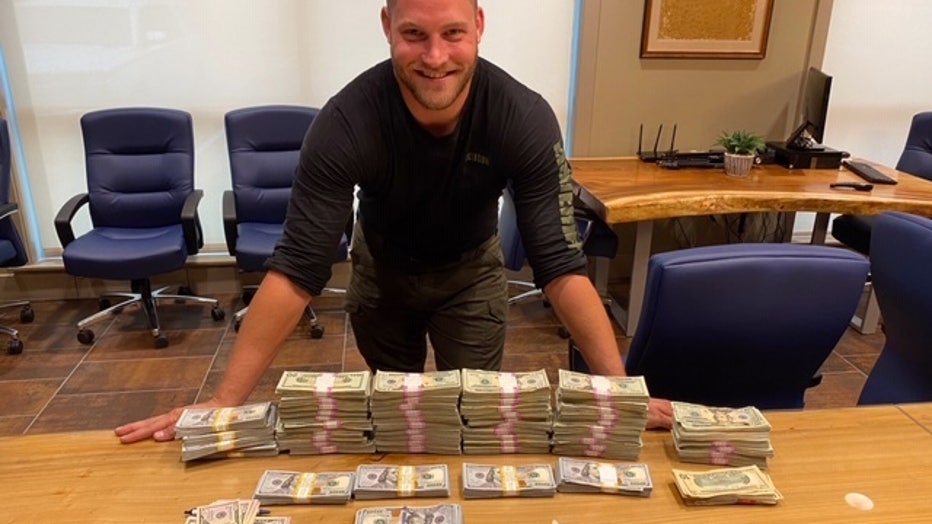 An FCSO official with the $186,070 found in a concealed compartment on a bus (Fayette County Sheriff's Office)
DOWNLOAD THE FOX 7 AUSTIN NEWS APP
Investigators received consent to search the bus and found concealed compartments, says FCSO. In one of those compartments, several vacuum-sealed packages of money were found, totalling $186,070.
55-year-old Jose Luis Salazar of Nuevo Leon, Mexico was arrested and transported to the Dan R. Beck Justice Center. He has been charged with money laundering.